iFlight SucceX F4 12A Micro 2-4S Flytower Fly Tower V 1.3 Built-in OSD 200mW VTX 16*16MM Hole for FPV Racing Drone Quadcopter DIY Models
Newest Version V1.3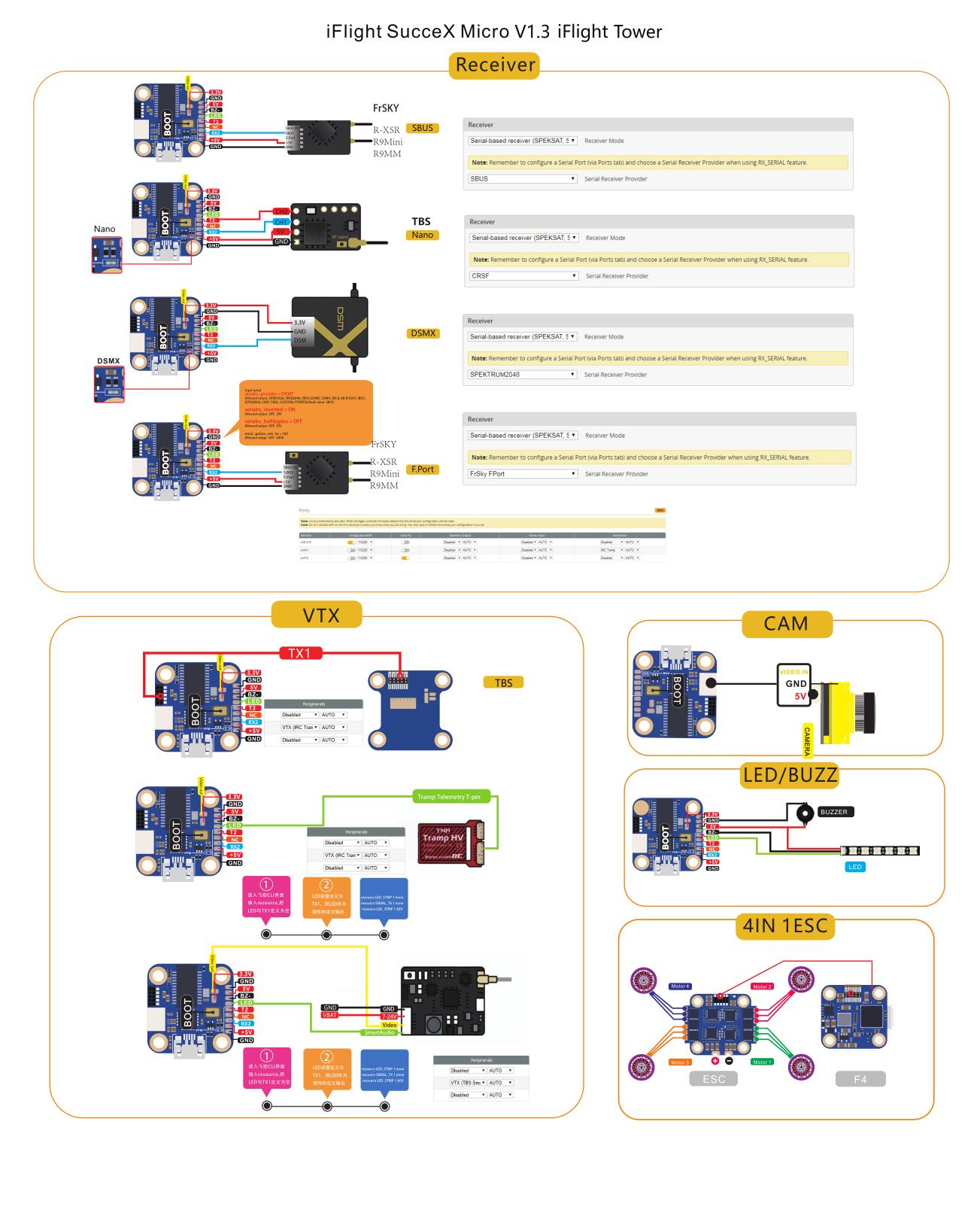 Specifications :

iFlight SucceX Mirco F4 fly tower, from the wing of the xing equipment. The Mirco F4 is a new, streamlined, three-layer tower structure that is highly integrated with new features, optimized for internal circuitry, and simple layout for a cleaner and cleaner wiring.

This is an F4 flying tower developed for small aircraft with a hole of 16*16. The pin is connected to facilitate the installation and maintenance of the flying hand. The flight control performance of the F411 microcontroller and the MPU6000 gyroscope are very good. Built-in programmable RGB LED interface, external LED, set LED color, function, status. The built-in OSD chip can monitor the flight status of the flight at any time. The overall cooperation with the image transmission can change the image transmission point, power, flight control parameters, etc. using IRC Tramp.

12A's four-in-one ESC pad semi-extended structure, does not take up space, and is stable, supports 2-4S battery input, lasts 12A current, BLHELI_S firmware, supports Dshot 600 and other protocols.

Figure transmission power PIT/25/100/200. Can use IRC Tramp to change the map frequency point, power, flight control parameters and so on. PIT mode allows you to plug in safely without disturbing other flying aircraft.

iFlight SucceX Mirco F4 fly tower, let your small aircraft also have strong performance!

Note: This flight control firmware is matek f411, only supports SBUS and DSM receiving protocols, does not support PPM protocol and does not support brush 4.0 firmware. Please pay attention to the connection wiring diagram when wiring!