BETAFPV LiteRadio 2 SE Radio Transmitter-ELRS Version 2.4G TX Crux35 HD ELRS X1 CrazyF411 BLHELIS 5A Caddx Vista For Racing Drone
CRUX35/CRUX35 HD is an ultra-lightweight 3.5Inch FPV Freestyle FPV Racing Drone, the weight of the whole drone is only 87g for the analog version and 108g for the digital HD version. The Crux35 serials drone use Happymodel EX1404 high-efficiency motor and HQPROP 3.5-inch three-blade propeller to ensure the largest thrust-to-weight ratio under the most efficient premise, which can bring you a smooth Freestyle flying experience.
The HD version is equipped with CADDXFPV Nebula and Vista HD image transmission system. The analog version is equipped with CADDXFPV Ant ant camera.
The receiver version can be SPI ExpressLRS and SPI Frsky (S-FHSS compatible) for choose.
ExpressLRS is the most popular RC link system by now , it could performance very well with Crux35 and Crux35 HD.
Features:
Ultra-lightweight 3.5-inch BNF FPV Freestyle Drone
HD video transmission and analog video transmission are optional
Integrated ExpressLRS SPI receiver or Frsky SPI D8/D16 receiver
High efficiency EX1404 power system
Can be equipped with Naked Gopro or SMO4K
Support 3-4S battery 4S 750mah battery is recommended, maximum support 4S 1100mah
Specifications:
Brand: Happymodel
Product name: Crux35 / Crux35 HD
Wheelbase: 150mm
Weight: Crux35 87gram
Crux35 HD 108gram
Size: 130mmx130mmx45mm(without propellers)
Receiver option: SPI ExpressLRS 2.4GHz
SPI Frsky D8/D16 (S-FHSS compatible)
Camera option: HD version Nebula+Vista
Analog version Ant+OVX303 VTX
Flying time: 9min~15min 4s 750mah battery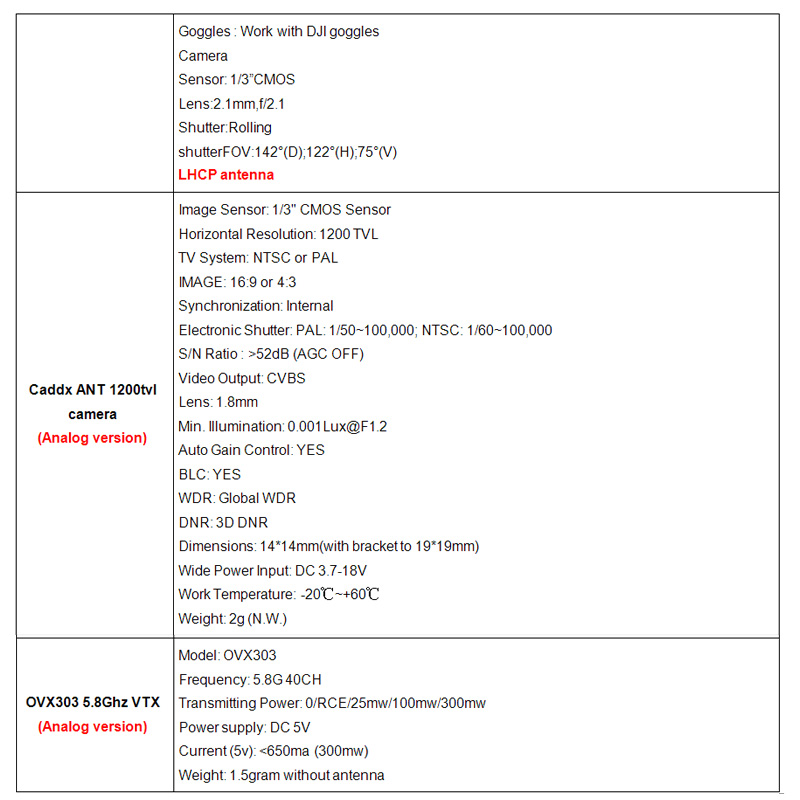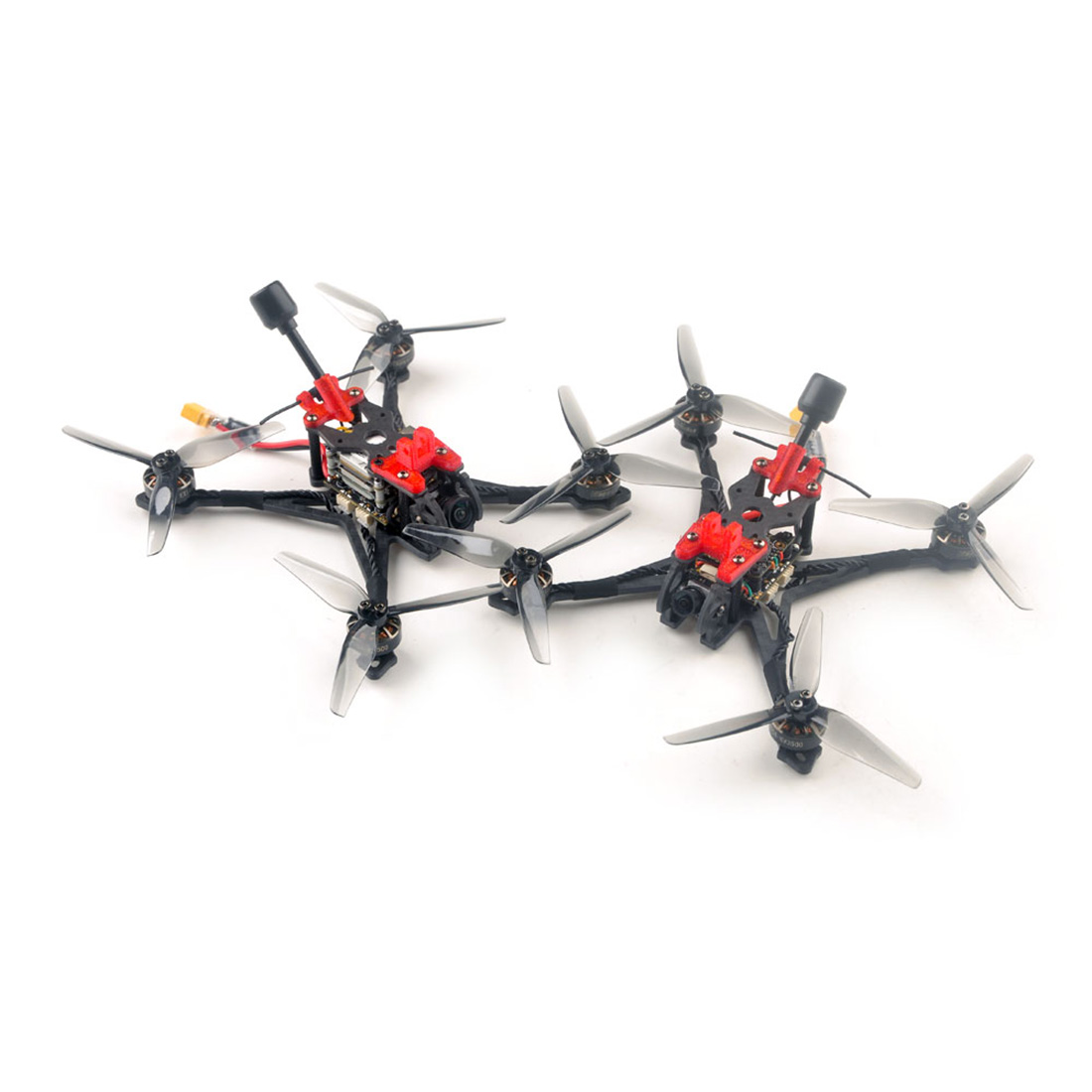 Built-in 1000 mAh 1S battery, LiteRadio 2 SE increases the endurance to 8 hours.
Updates with BETAFPV self-developed LiteRadio System. Pilots can directly operate the Joystick Calibration and Upgrade Firmware on the radio transmitter.
Supports the Frsky / Futaba / Bayang, pilots can easily change Futaba, Frsky D8, Frsky FCC D16, and Frsky LBT D16 mode via the radio transmitter.
Comes with 100mW transmitting power, LiteRadio 2 SE brings a wider operating range.
Please kindly note: D16 (FCC&LBT) protocol currently does not support the Frsky receivers with ACCST 2.0 firmware or higher, and it can only bind with
ACCST 1.X firmware version XM+ receivers.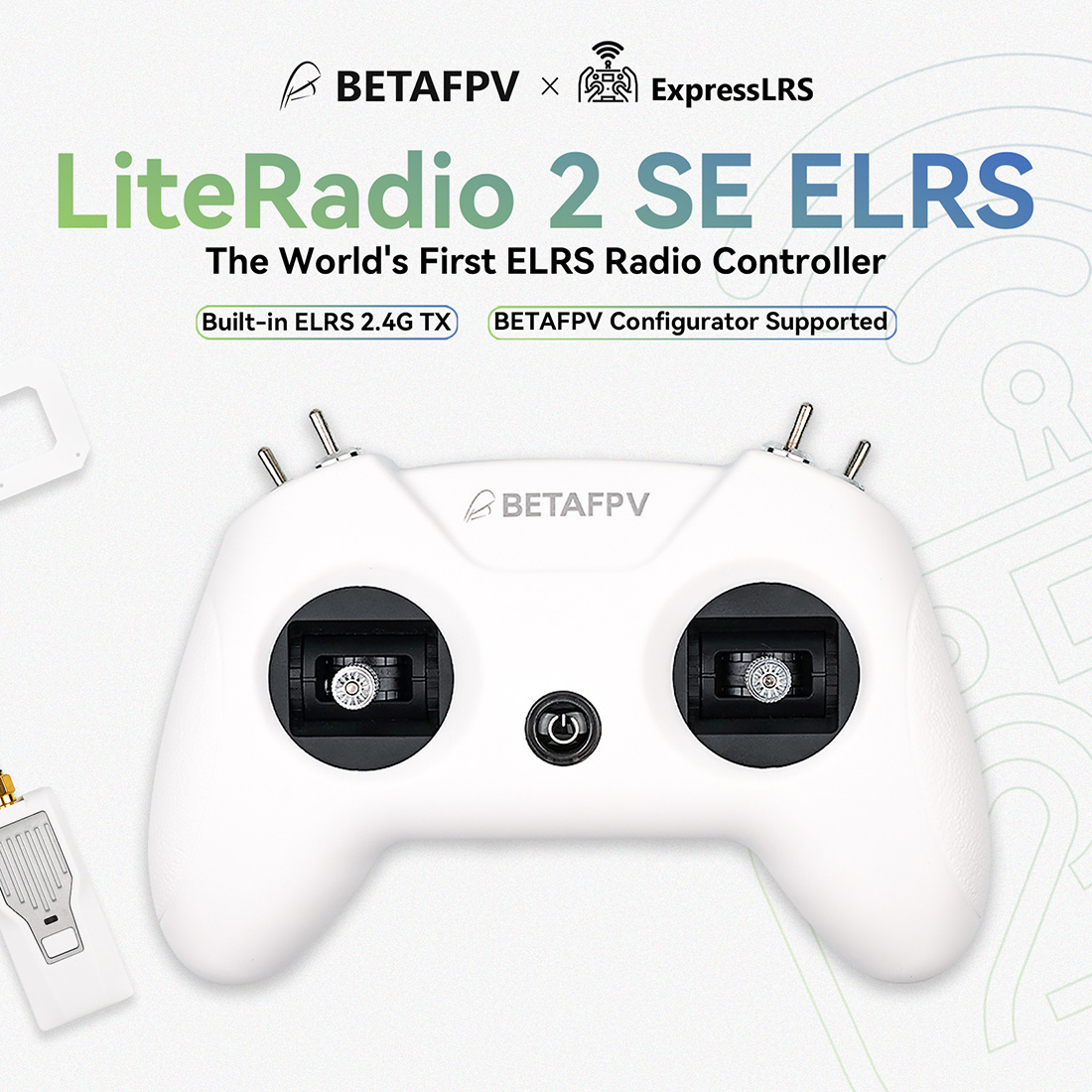 Bullet Point
LiteRadio 2 SE upgrades with BETAFPV self-developed Customized LiteRadio System. Pilots can directly operate the Joystick Calibration and Firmware Update on the radio transmitter, which is more convenient for the beginner racer to operate.
Equipped with a built-in 1000 mAh 1S battery, LiteRadio 2 SE can use up to 8 hours, bringing an excellent endurance performance.
Comes with a built-in charging module, LiteRadio 2 SE can support USB charging which is more convenient to use. Meanwhile, it designs a Low-Power warning to indicate a low battery. While it needs to be re-charged(when the voltage is lower than 3.5V), the LED will turn red first, then it will turn blue and flash slowly.
Compared with the LiteRadio 2, LiteRadio 2 SE has a larger transmitting power that can reach 100mW, bringing a wider operating range.
Adopted the rubber coat, LiteRadio 2 SE is ergonomic and has the shape of a gaming controller. It's comfortable to hold, and the anti-slip texture on the handles allows for a solid grip.
This radio transmitter acts as a USB Joystick when connected to a personal computer. So you could use it to play FPV simulators like EREADRONE.
LiteRadio 2 SE transmitter has been equipped on the Ready-to-Fly FPV whoop racing advanced kit 2 and FPV whoop racing starter kit 2. It is one of the easiest ways to get into the FPV hobby.
Specification
Item: LiteRadio 2 SE
Color: White
Frequency Range: 2.4G (2403MHz-2447MHz)
2.4G System: NRF24L01 / CC2500 / SX1280
Channel: 8
Support Protocol: Bayang / Futaba S-FHSS / Frsky FCC D16/ Frsky LBT D16 / Frsky D8 / ExpressLRS 2.4G
Power: ≤100mw
Adapted Drone Type: Multirotor
Support USB Charging / Firmware Update
Support BETAFPV Simulator Connected / Customized LiteRadio System / Joystick Calibration
LED Light: Green-Power On / Red-Warning if the voltage is lower than 3.5V / Blue-Normal
Battery: Built-in 1000mAh 1S Battery
Charging Connector: USB 3.0 Type-C
BETAFPV Configurator
BETAFPV Configurator is utility designed to simplify updating, configuring and tuning the radio transmitter.
Function of BETAFPV Configurator is list below.
Basic radio controller setup, like mode switch, turn on/off RF modules.
Full function of the ExpressLRS configuration, like outpower, packet rate etc.
Channel mixer for fix wing drones.
Firmware update.
How to recognise if your radio transmitter supports the BETAFPV Configurator?
Remove the cover on the back of the transmitter and there is a label, comes with "BETAFPV Configurator Supported".
DO NOT power on the transmitter first and connect it to the PC. The USB port is invalid in this situation.
How to switch the protocol
To change protocols (Frsky FCC D16, Frsky LBT D16, Frsky D8, or Futaba S-FHSS), you have to power it off first, then press and hold the bind button while
you power it back on. After that, the flash times of the red LED before buzzer alarms will change, and it will indicate which protocol it is on.
LED Status Protocol Version
Flash Once
Frsky FCC D16
(Only supports ACCST 1.X version)
Flash Twice
Frsky LBT D16
(Only supports ACCST 1.X version)
Flash Three Times :Frsky D8
Flash Four Times:Futaba S-FHSS