F330 MultiCopter Frame Airframe Flame Wheel kit RTF Assembled Kit with Radiolink 6CH TX&RX NO Battery Adapter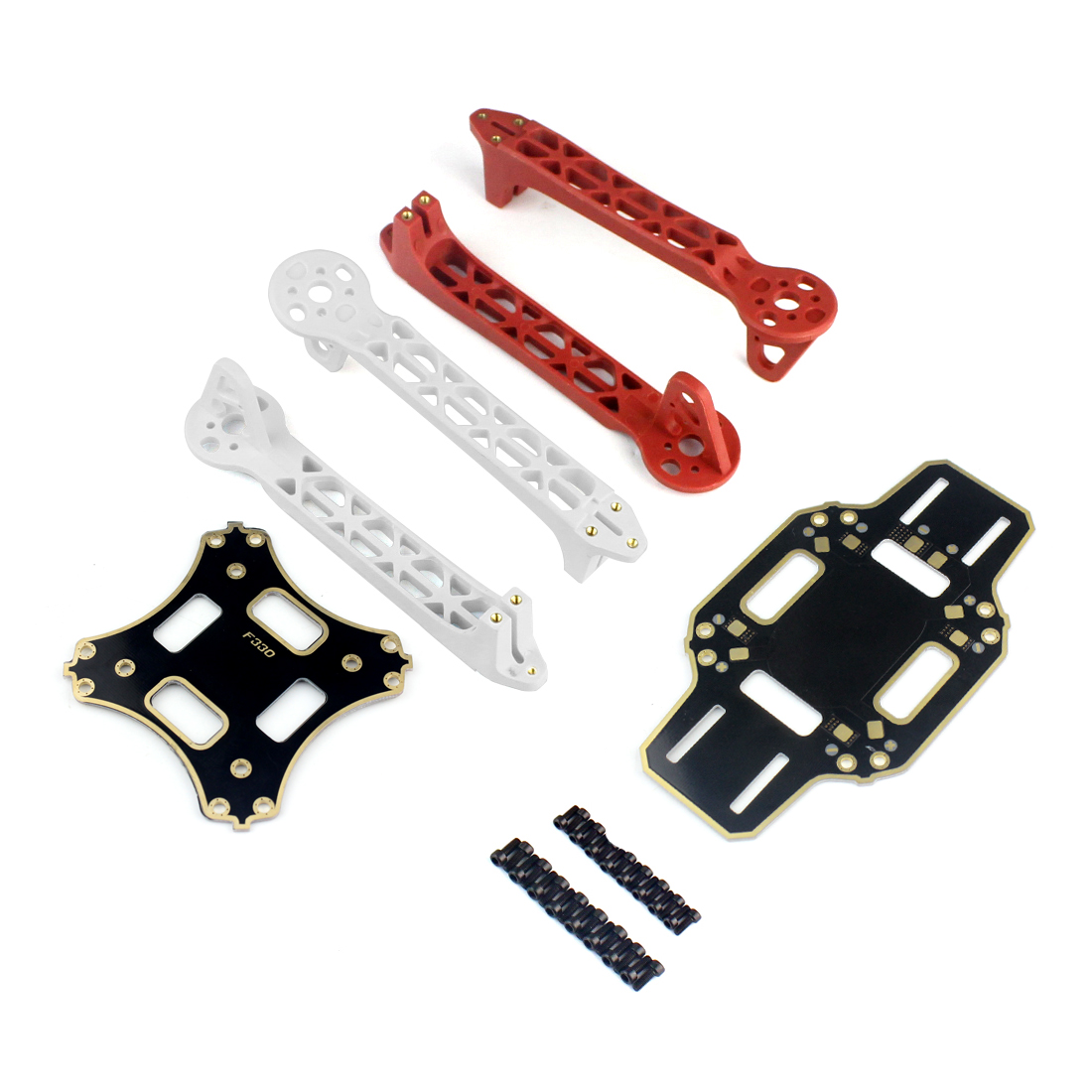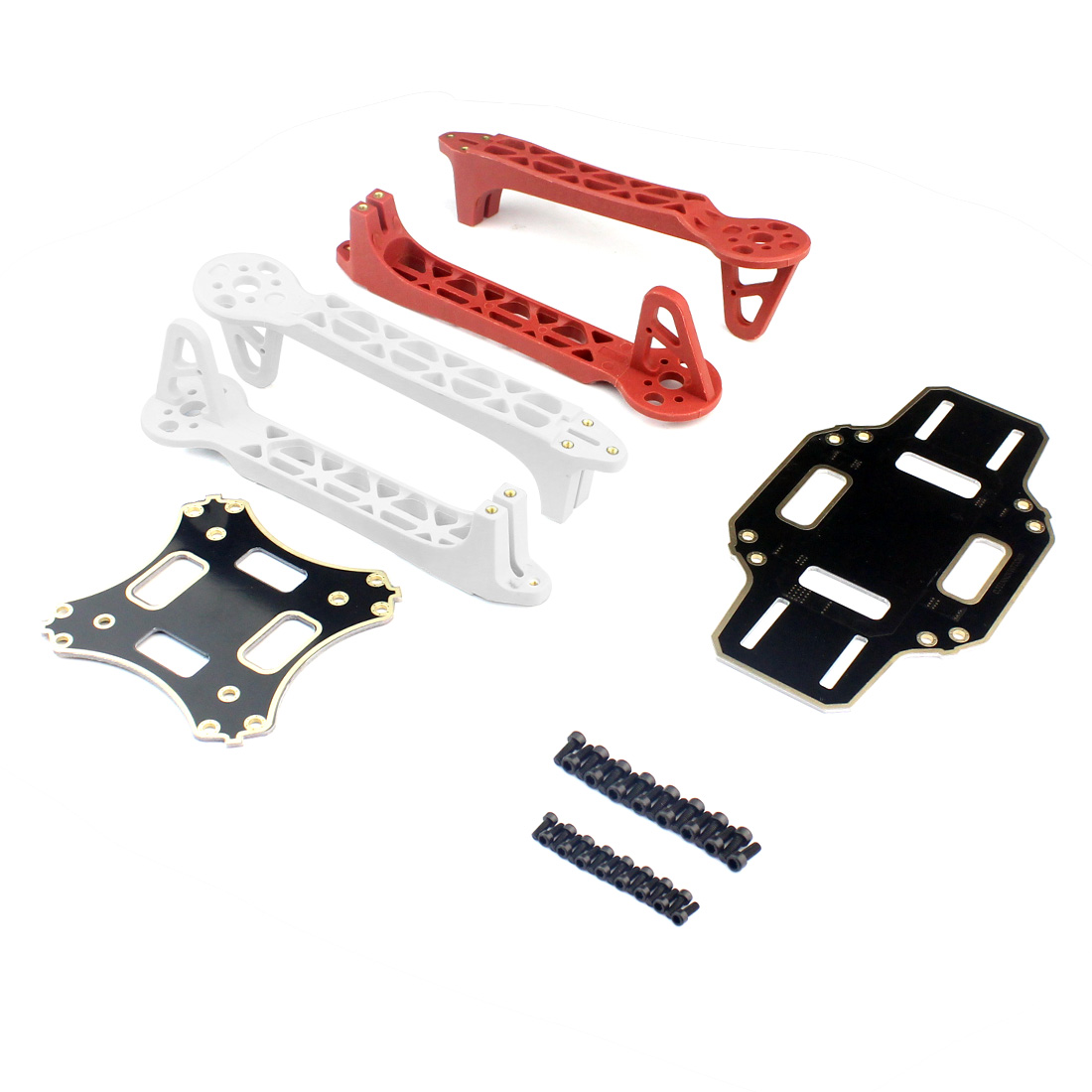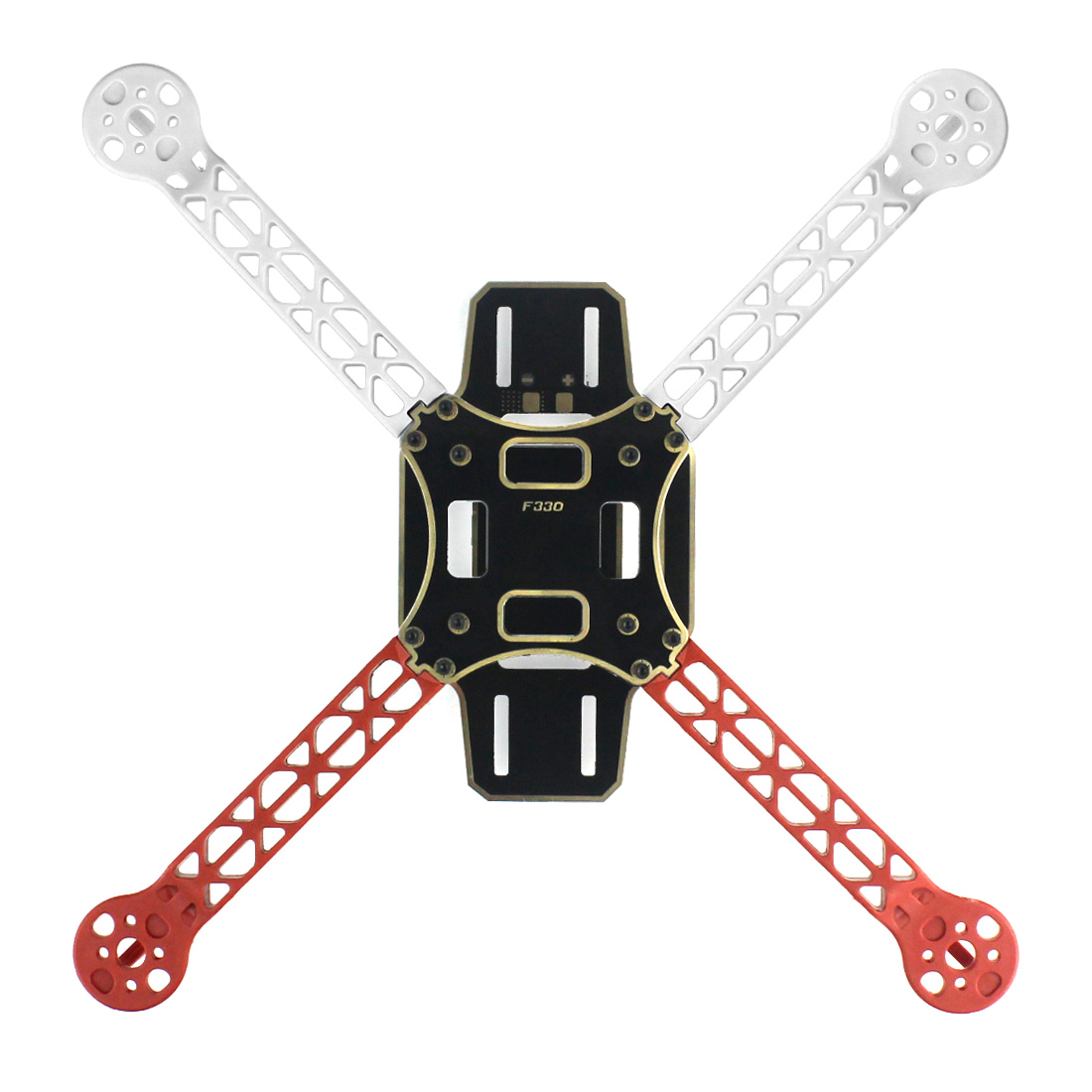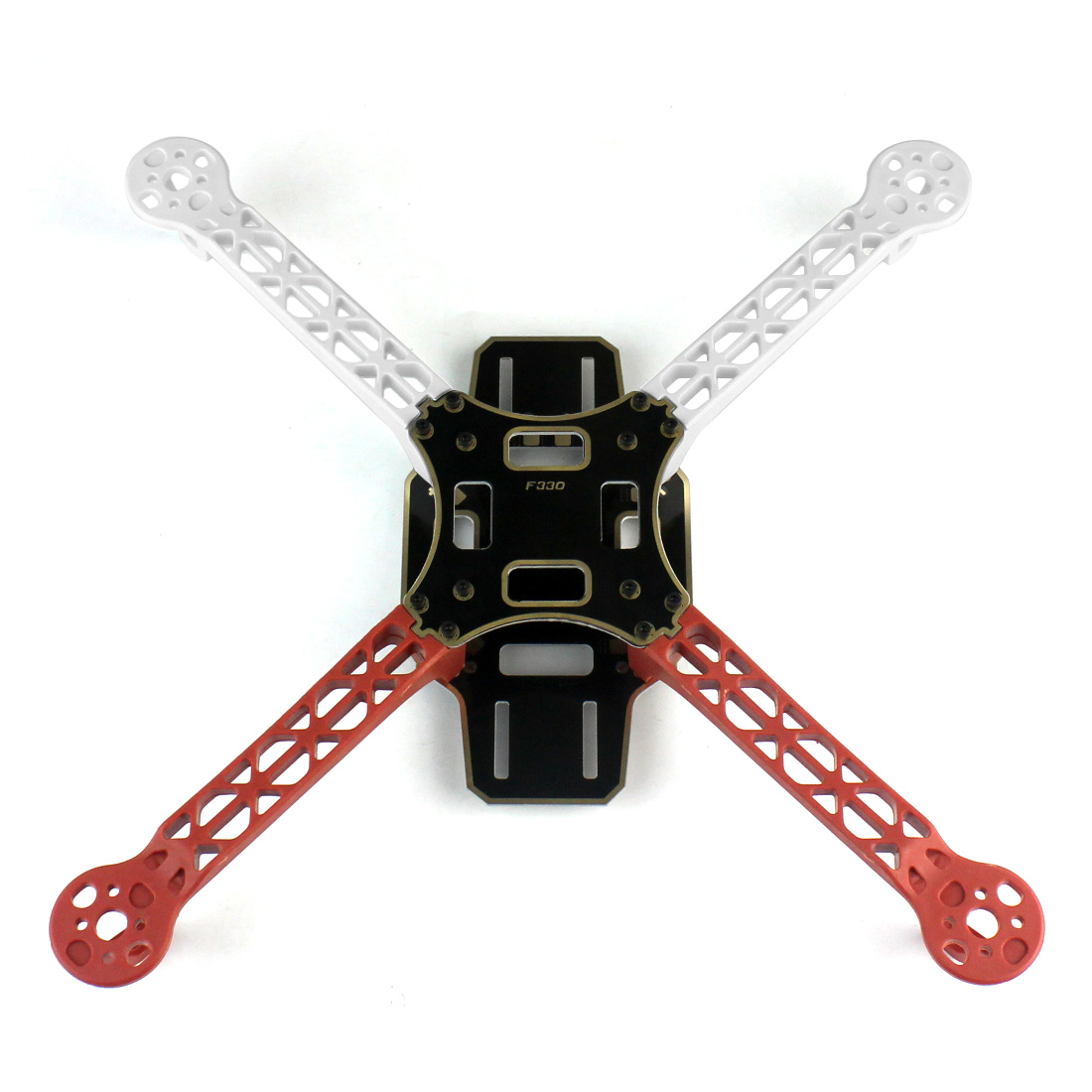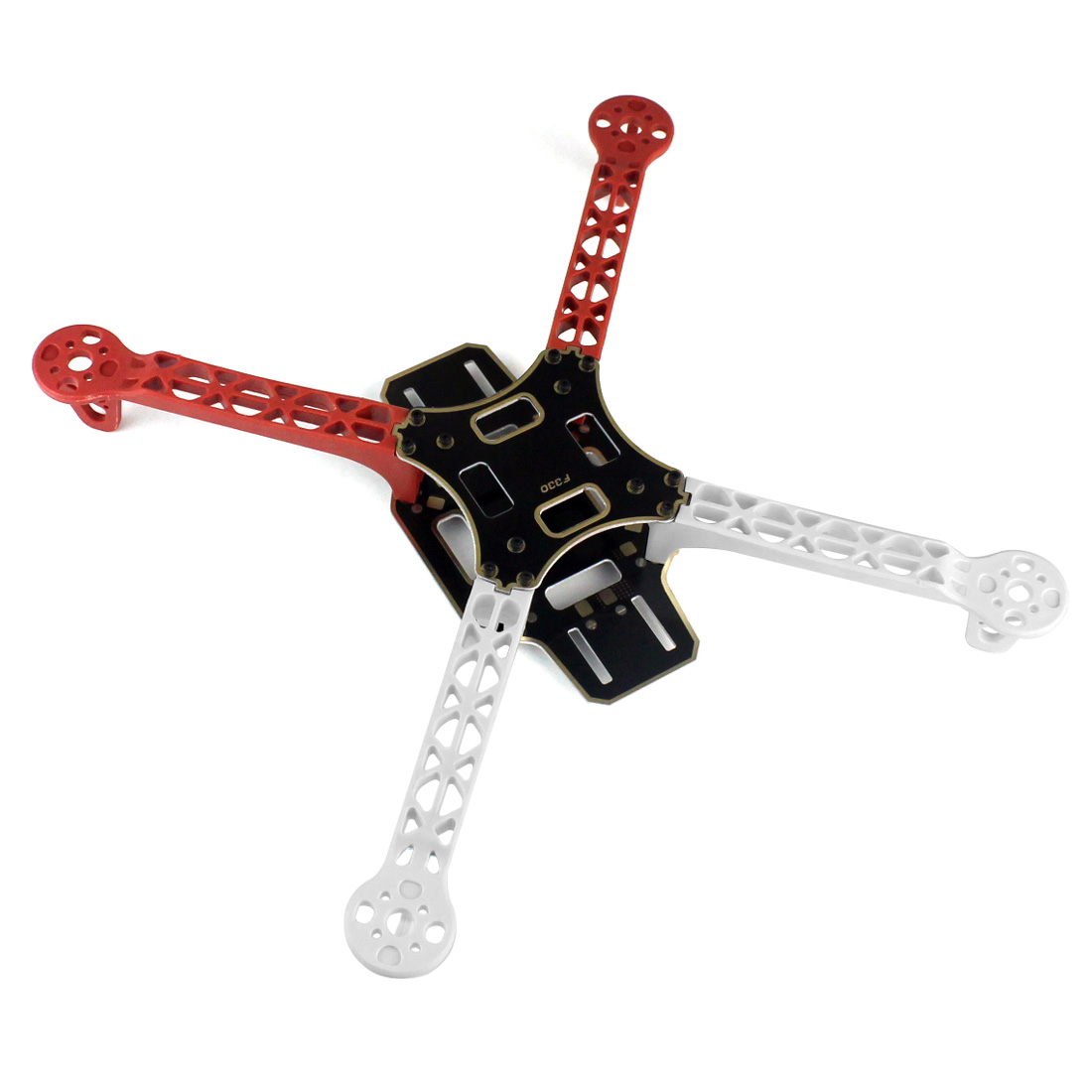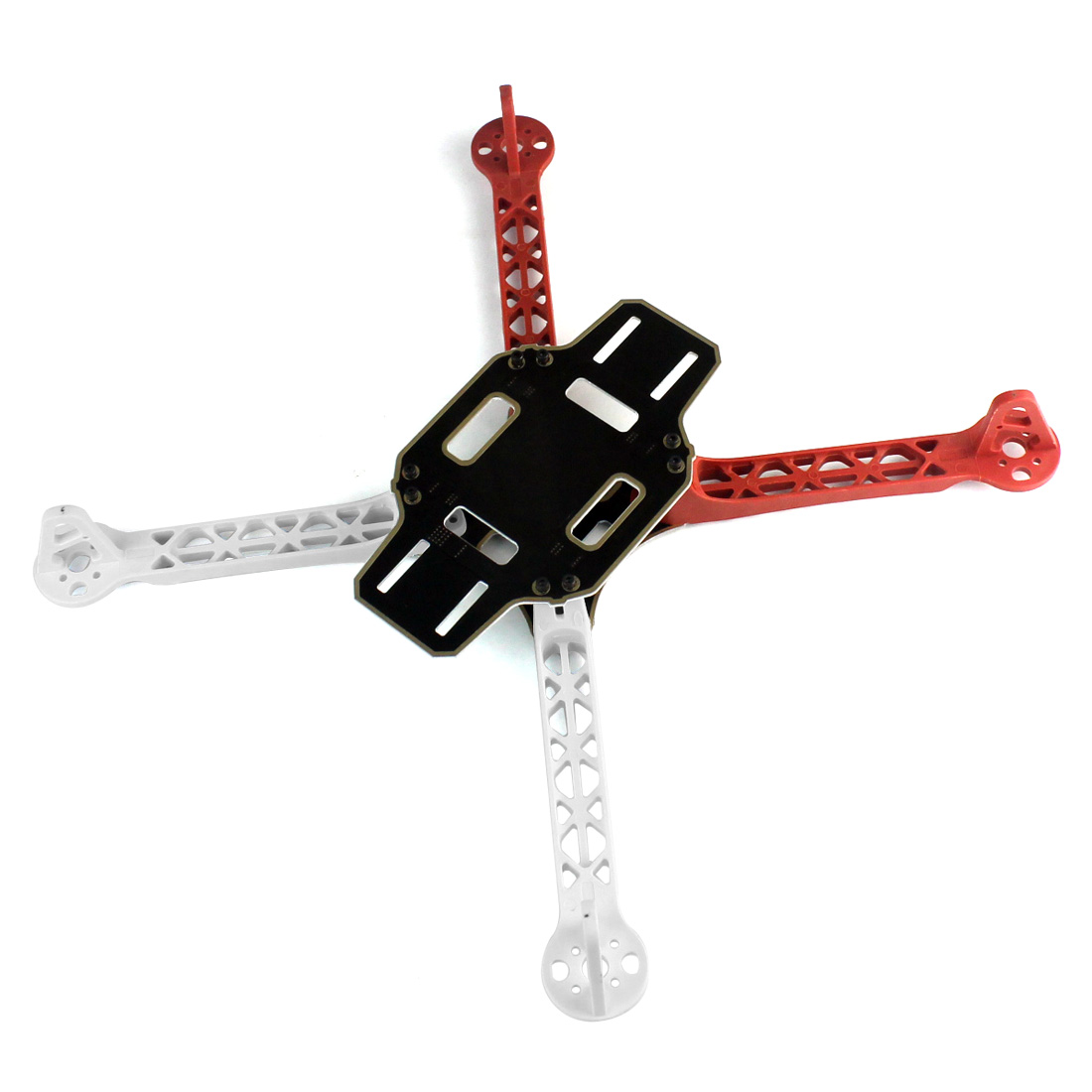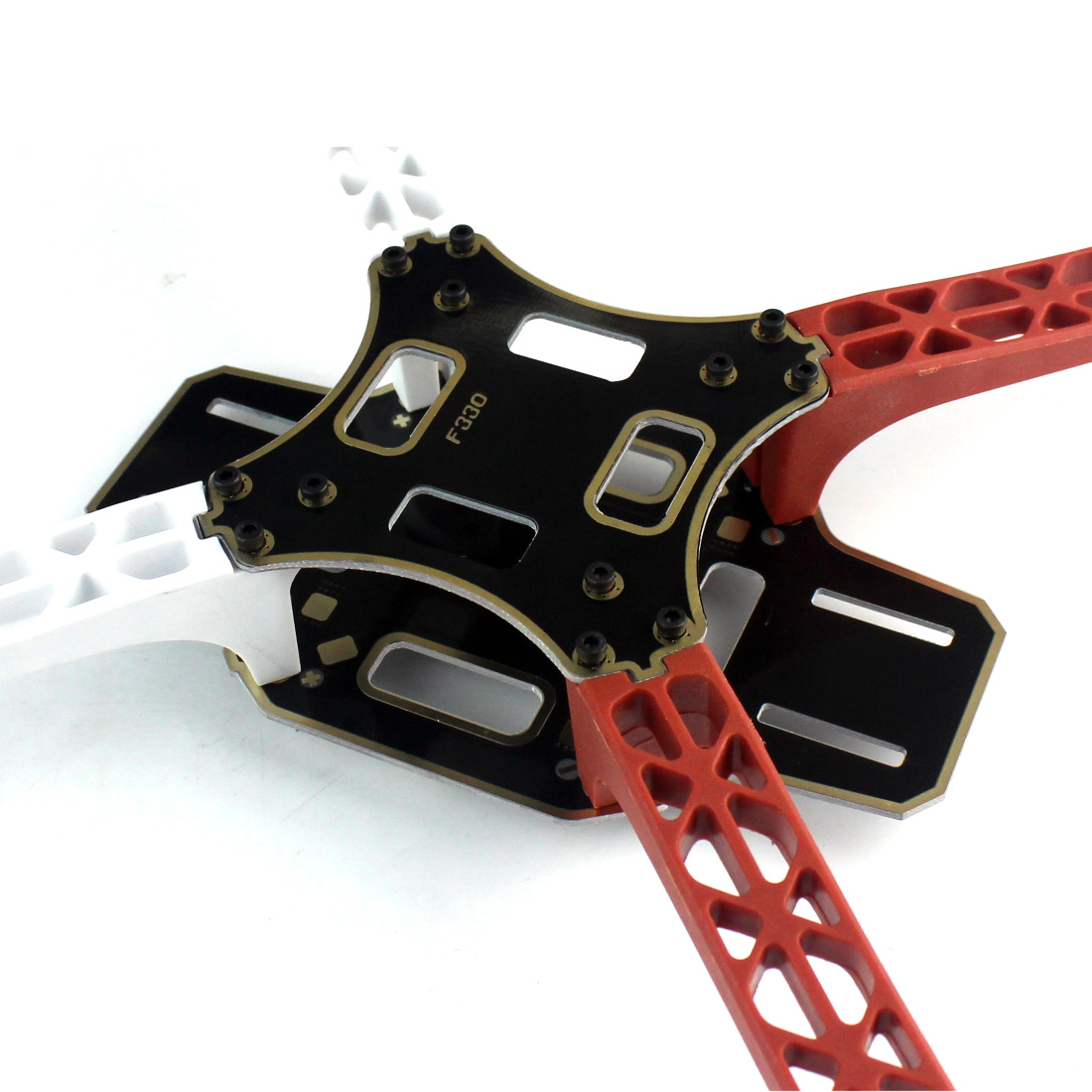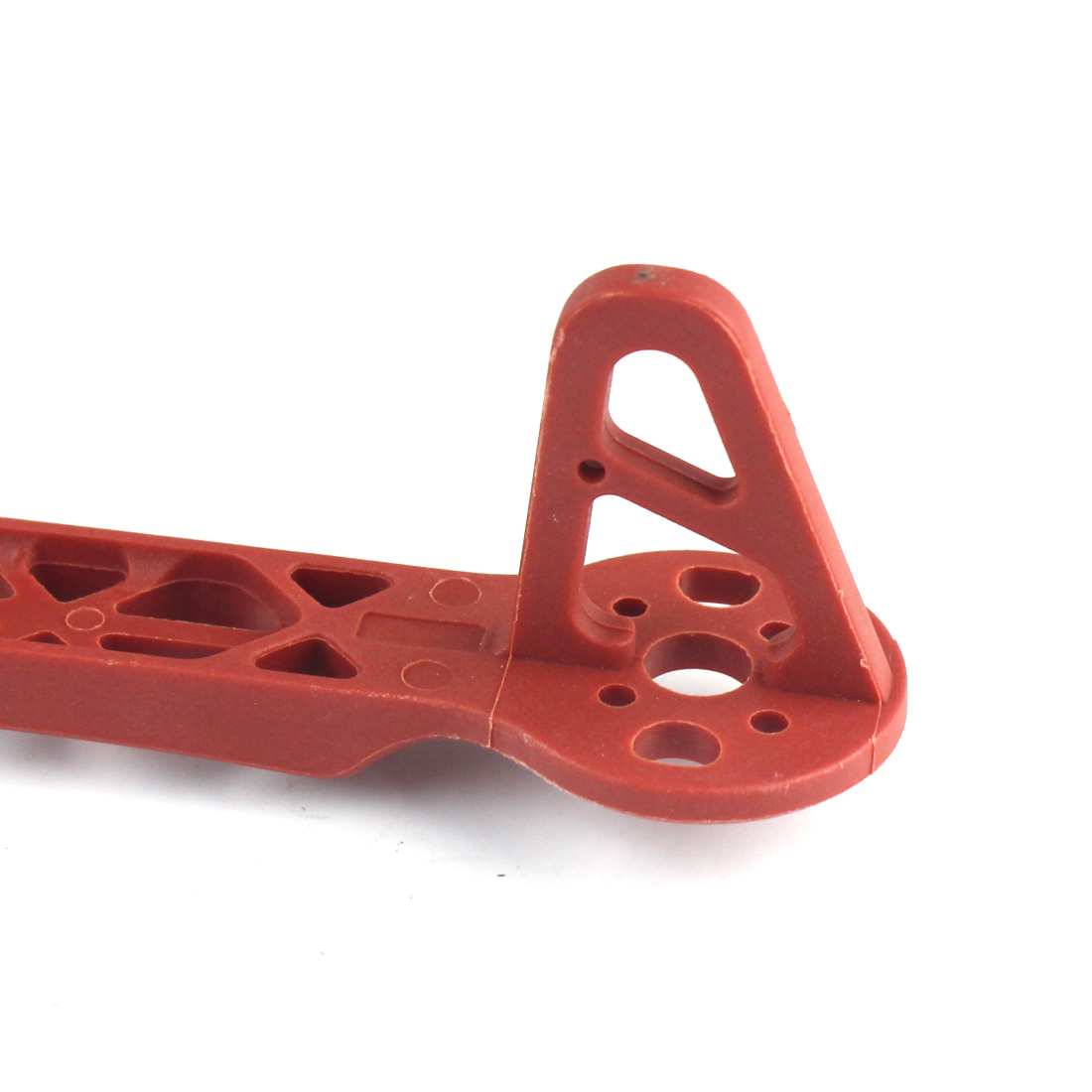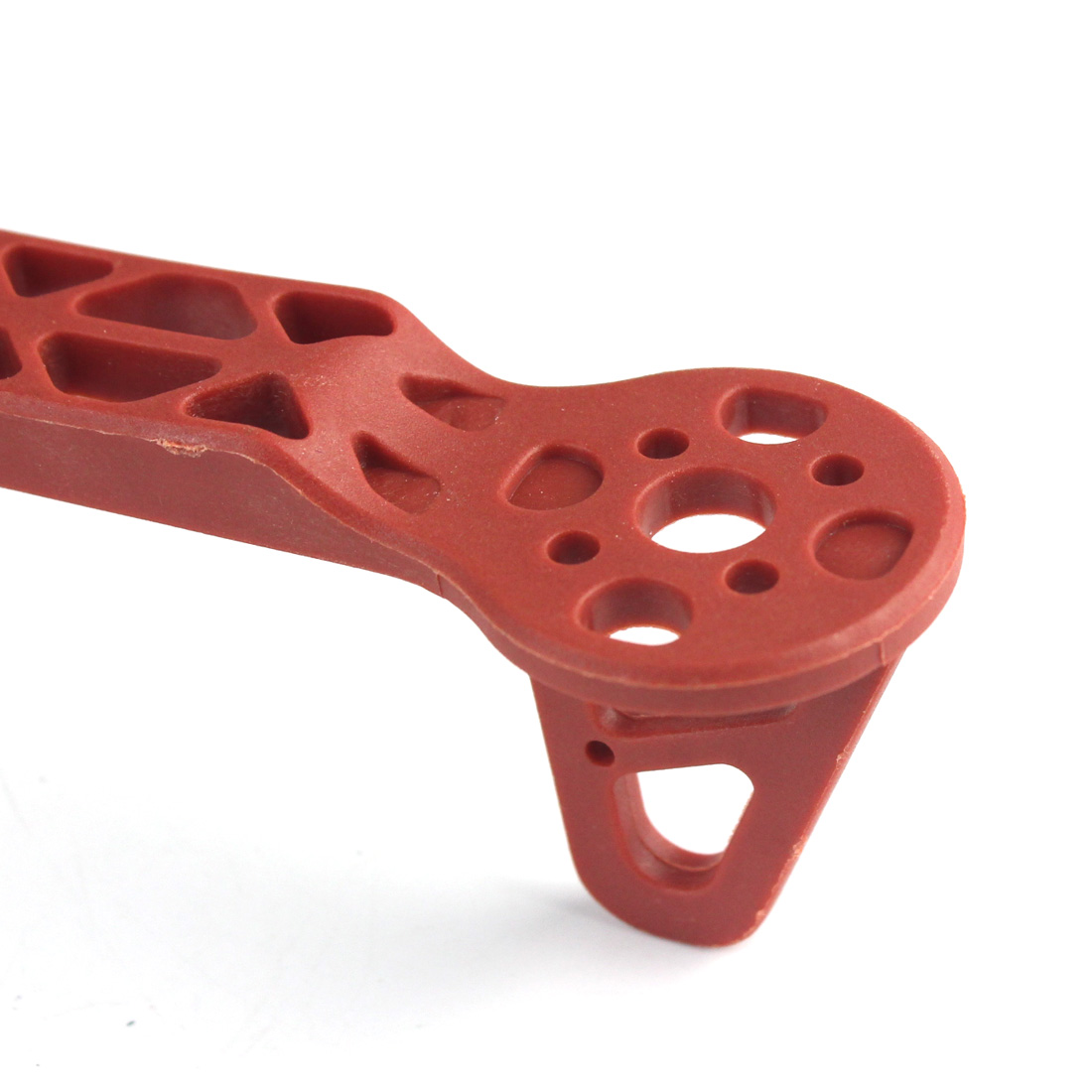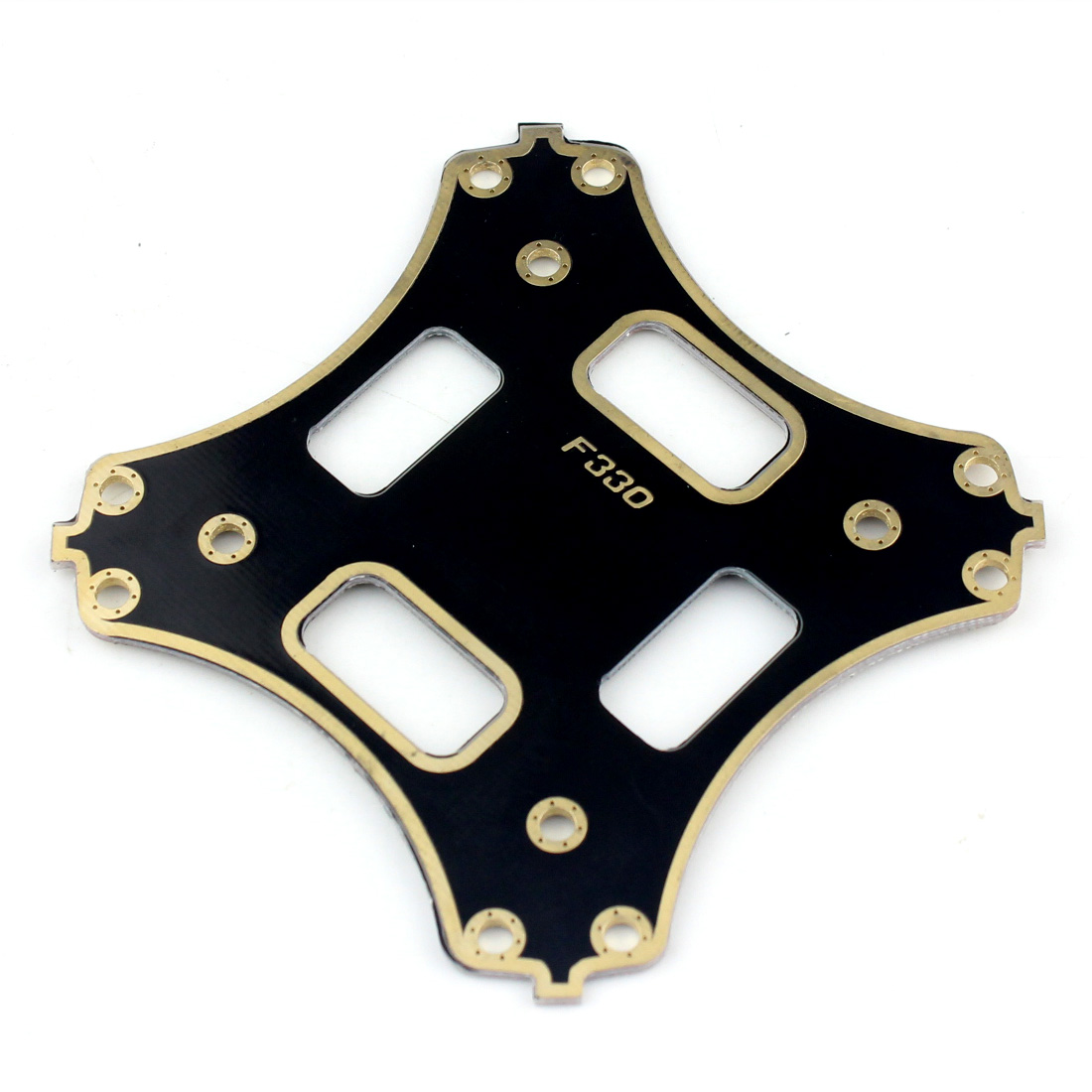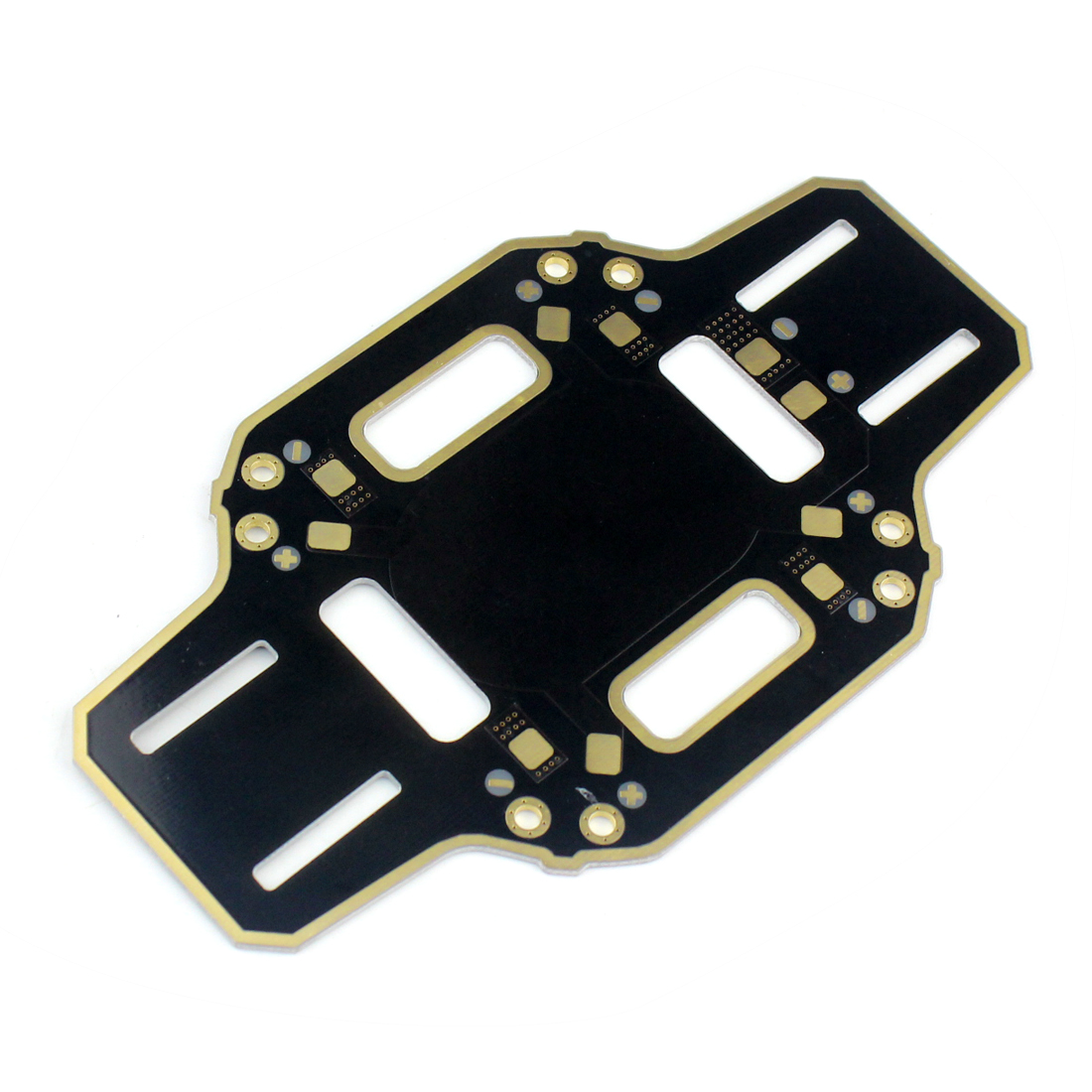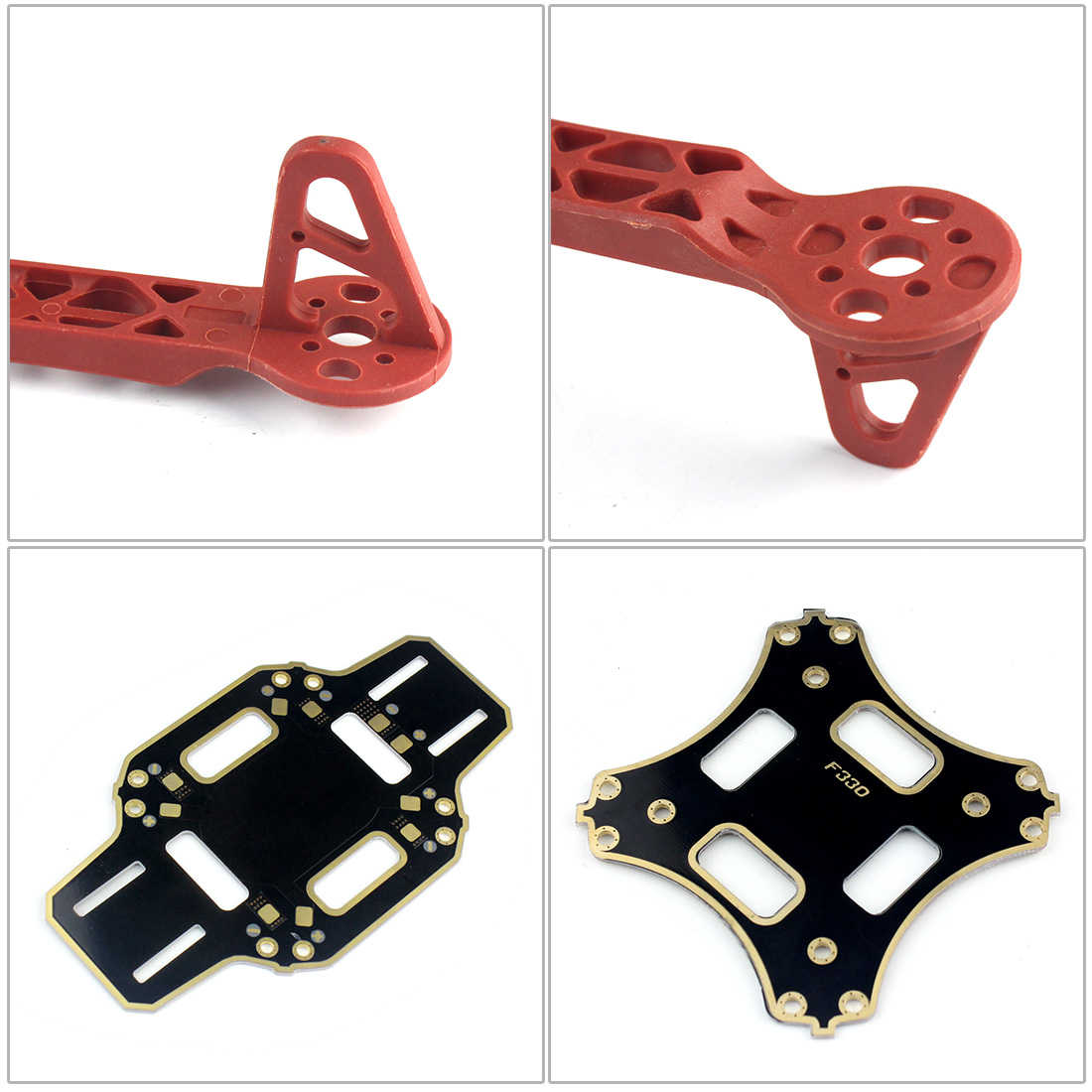 FlameWheel F330 is a multi-rotor designed for all pilots for fun or AP.
With DJI WKM or NAZA autopilot system, it can achieve hovering,
cruising, even rolling and other flight elements.
It can be applied for entertainment, aerial photography, FPV and other aeromodelling activities.
- Model Flame Wheel 330 (F330)
- Diagonal Wheelbase 330mm
- Takeoff Weight 600g ~ 1200g
- Recommended Propeller 8 × 4.5in (Not included)
- Recommended Battery 3S~4S LiPo (Not included)
- Recommended Motor 2212 22 × 12mm (Stator size) (Not included)
- Recommended ESC 18A OPTO (Not included)
30A ESC:
QQ SUPER Multi-rotor Flight Control Built-in 3-axis Gyroscope,KK Upgrade version:
Multi-rotor flight control


Built-in three-axis gyroscope and three-axis acceleration sensor,
support for self-stabilizing, super stable flight performance
Support the general receiver, FUTABA S.BUS receiver, DSM2,
DSMX 11MS, DSMX 22MS receiver, simplifying connection installation more convenient,
ultra-bright LED

Product Specifications:
Processor:32BIT ARM
Voltage:3.6V-8.4V
Current:60mA*
Output rate:360Hz
Dimension(L-W-H):43X29X13MM
Weight:13g
To make the parcel smaller,we will take off some screws,
you just need to screw on the frames when you get the item,wish you can understand!
Package listing:
F330 MultiCopter Frame Airframe Flame Wheel kit * 1
Battery 8 ESC Connection Board * 1
30A Brushless ESC Speed Controller * 4
A2212 1000KV Brushless Outrunner Motor * 4
FC 8x4.5 Three-blade propeller * 2 pairs
QQ SUPER Multi-rotor Flight Control Built-in 3-axis Gyroscope * 1
Tool kit(3.5MM banana plug and male T plug) * 1
Radiolink T6F & R7EH transmitter and receliver * 1
White Plastic Landing Skid Set * 1
No comment