BGNing CNC Aluminum 2-Hole / 3-hole Butterfly Clip Clamp Light Arm Clamp Ball Head Camera Bracket Diving Clamp
CNC Aluminum Butterfly Clip Clamp Camera Bracket Use for Diving
Two-hole Butterfly Clip, enhances the use limit of the butterfly clip
It is made of aluminum alloy hollow and lighter in weight, which makes the installation more convenient
It adopts 304 stainless steel screw spring, wide and large handle makes it easier to rotate easily without hurting the hand
The all-aluminum alloy uses high-end sandblasting combined with anodized surface treatment, the visual effect is more refined, and the hand feel is more delicate

Details: 
Material:6061 Aluminum 
Size:55.5mm*24.9mm*57.8mm 
Weight:44.6g 

Feature: 
Two-hole Butterfly Clip, enhances the use limit of the butterfly clip 
It is made of aluminum alloy hollow and lighter in weight, which makes the installation more convenient 
It adopts 304 stainless steel screw spring, wide and large handle makes it easier to rotate easily without hurting the hand 
The all-aluminum alloy uses high-end sandblasting combined with anodized surface treatment, the visual effect is more refined, and the hand feel is more delicate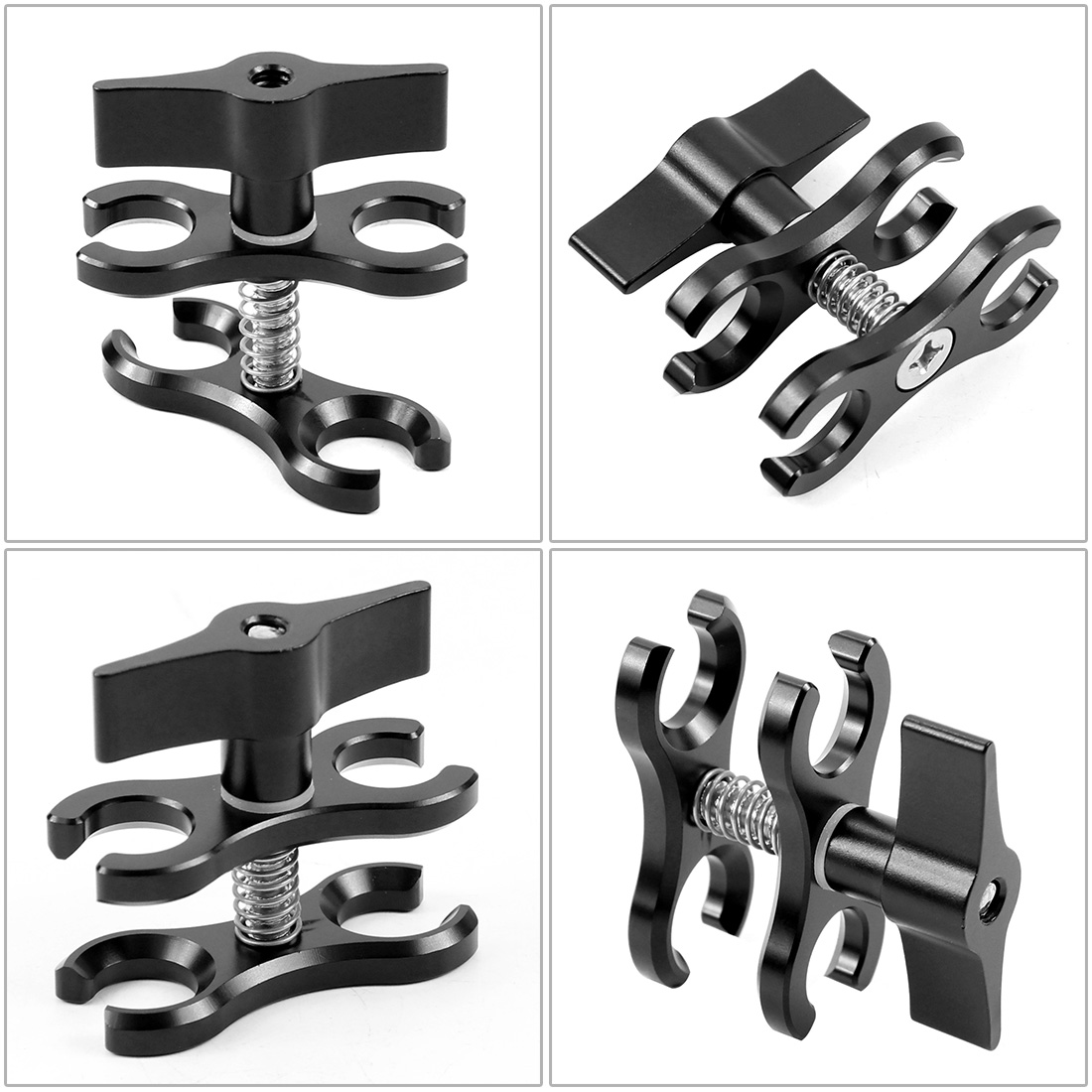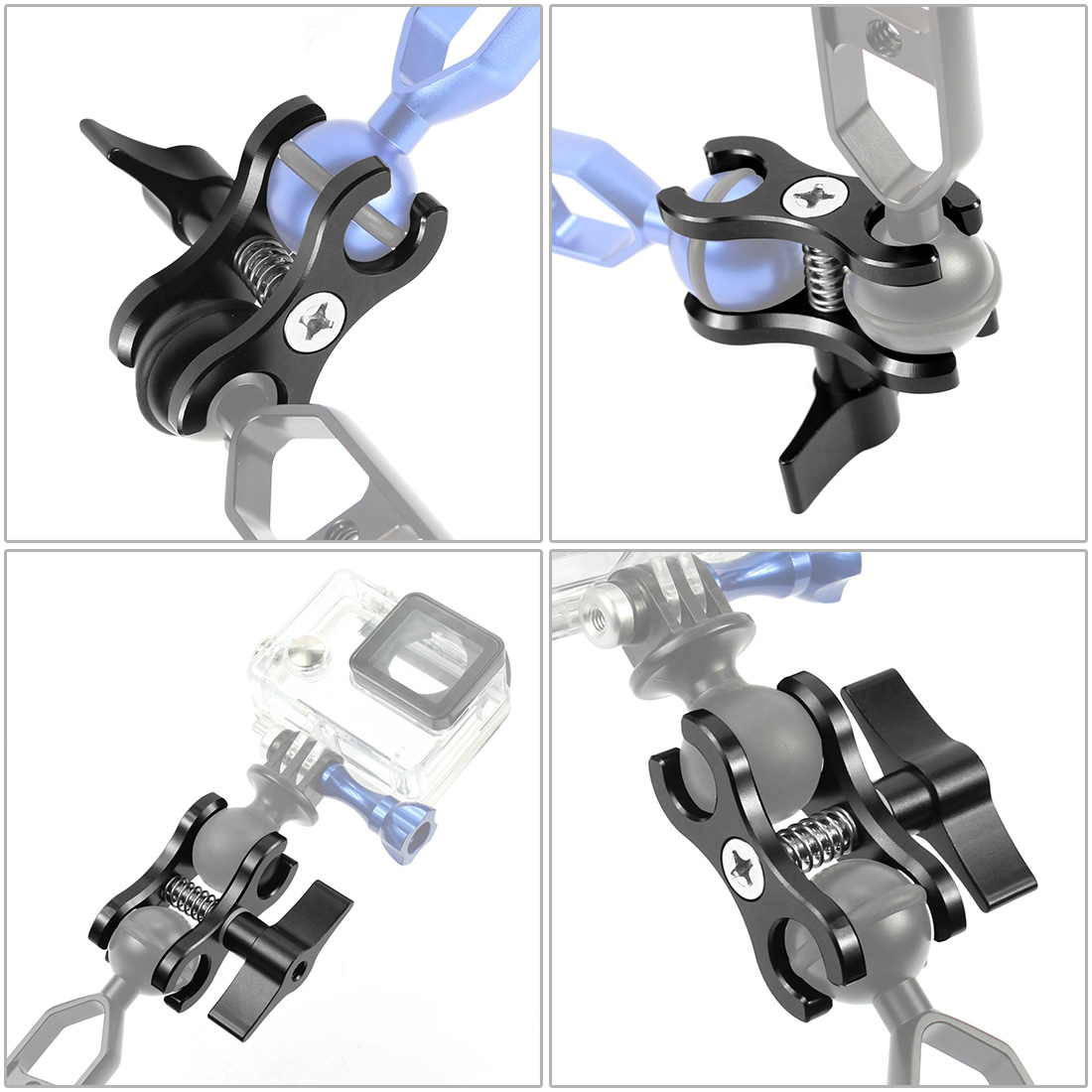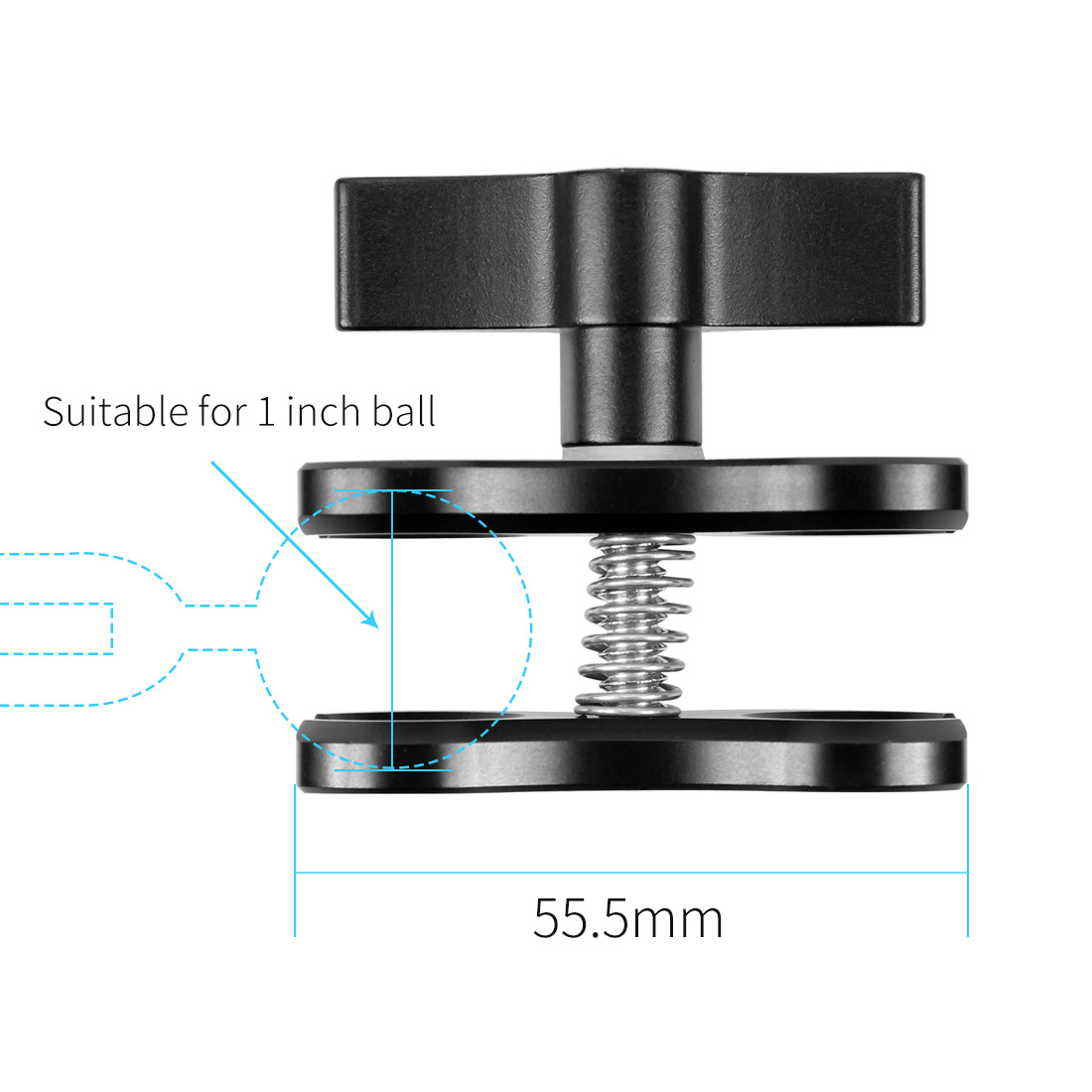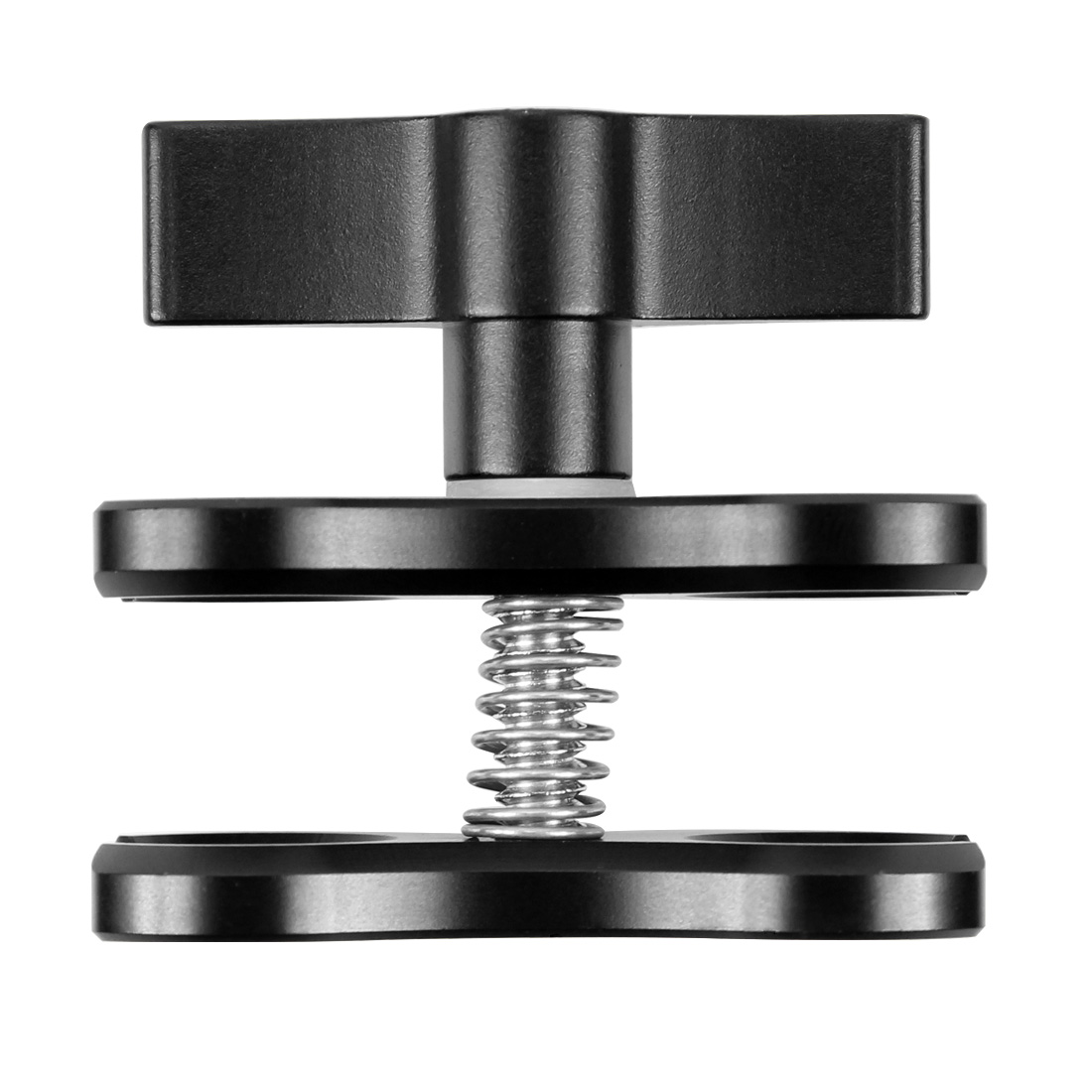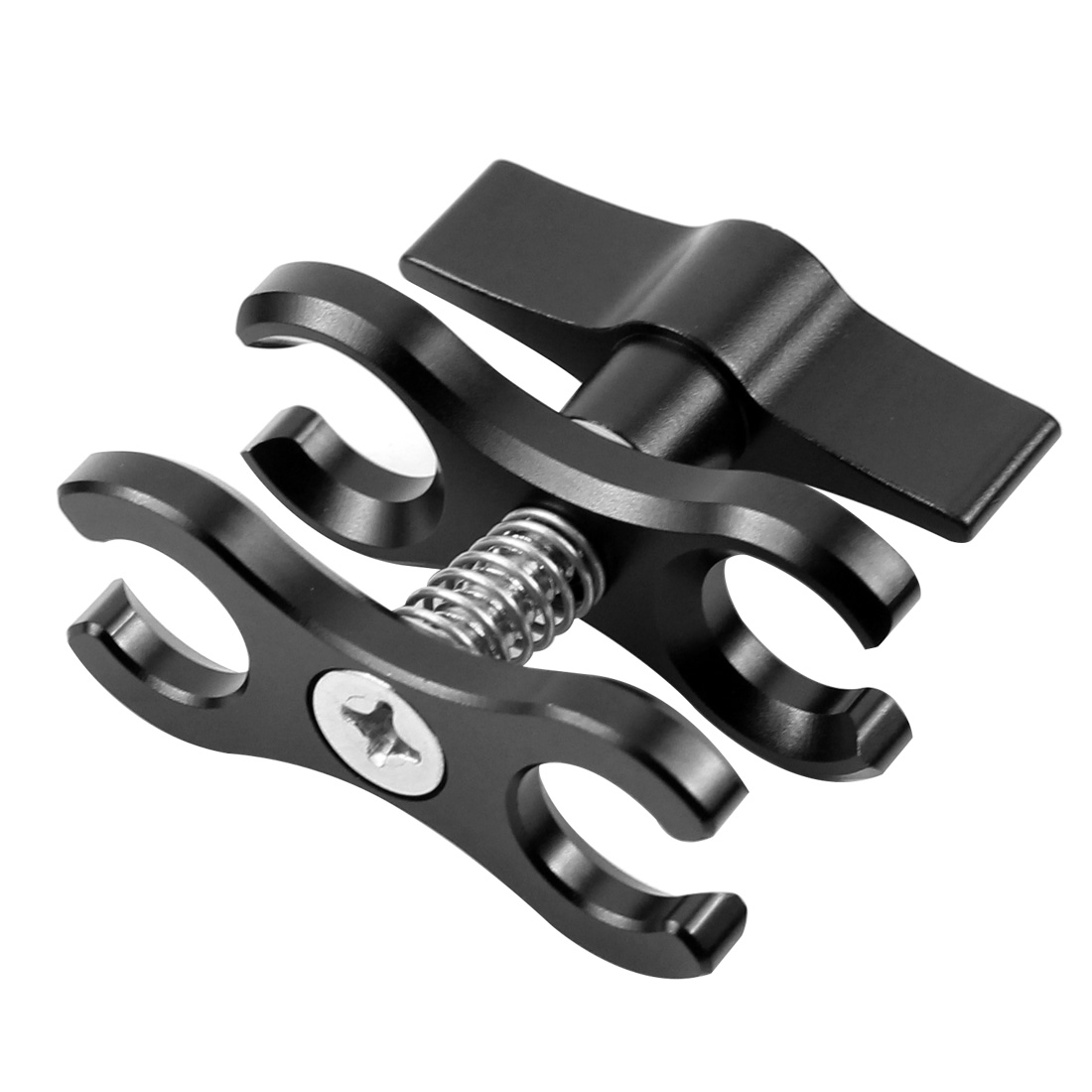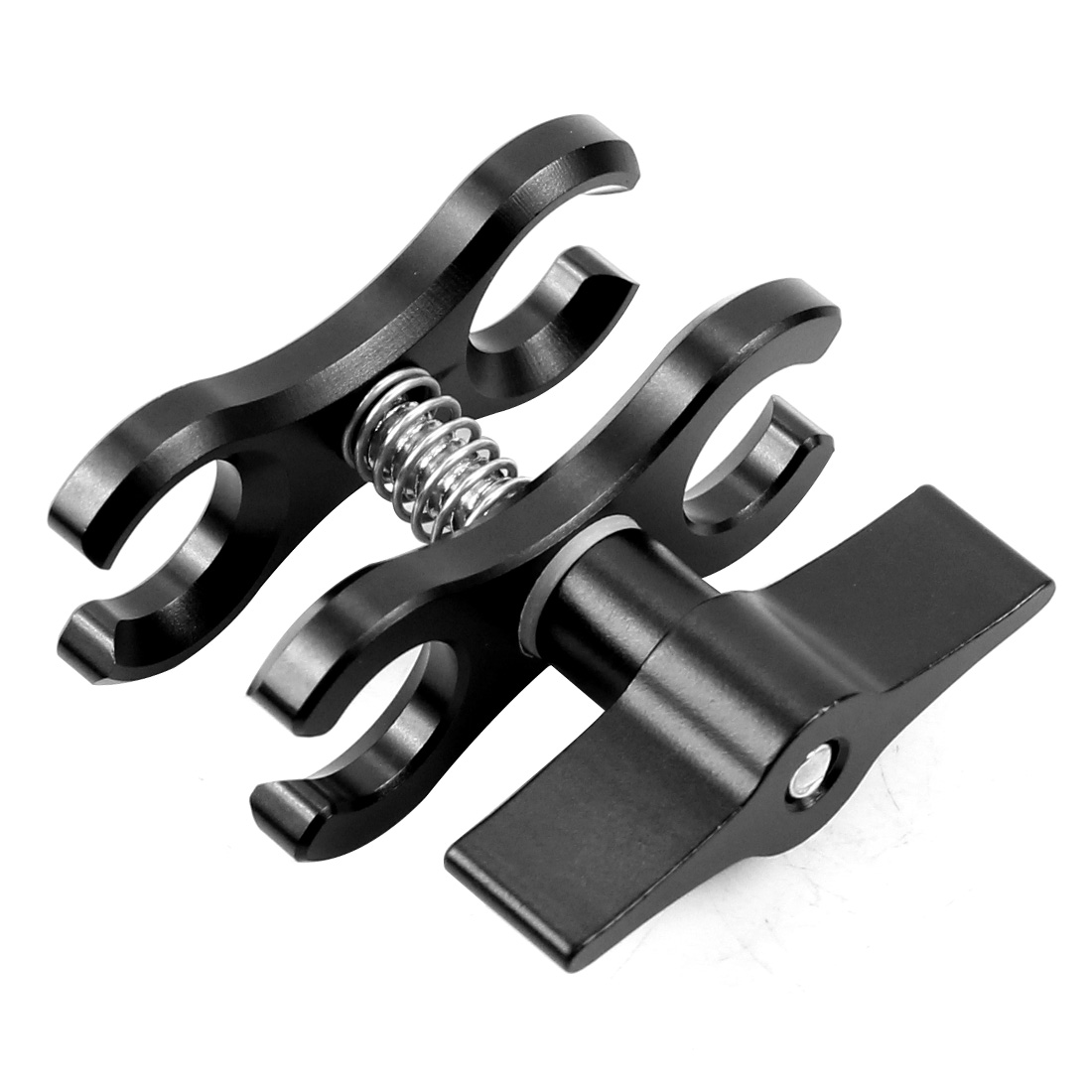 Three-hole open butterfly clip clamp clamp light arm clamp light arm ball head clamp diving equipment
Brand: BGNING
Specifications: length * width * height: 51.9mm * 58.8mm
Material: aluminum alloy
Process: CNC secondary anodizing
Colour: Black
Weight: 57g

The three-hole open-hole butterfly clip design breaks through the traditional style and enhances the use limit of the butterfly clip. It is made of aluminum alloy hollow and lighter in weight, making installation more convenient.

The all-aluminum alloy uses high-end sandblasting combined with anodized surface treatment, the visual effect is more refined, and the hand feel is more delicate. It adopts 304 stainless steel screw spring; wide and large handle makes it easier to rotate easily without hurting the hand.

Special attention: 1. Three-hole open-hole butterfly clip can not only clip two ball heads, otherwise there will be uneven force, screw damage and bad consequences of destroying the product.

             2. If the ball cap is unstable, please replace it with a rubber ring of uniform specifications.