ZD Racing Rocket DBX-10 1/10 Scale 4WD 2.4G Electric Desert Truck Brushless Brushed RC Car High Speed Off Road Vehicle Models

Product Description:
Novel exterior design:
1. ZD Racing has launched a 1/10 full-scale all-terrain four-wheel drive electric desert truck, which is based on the world-renowned Ultra4 extreme off-road racing prototype vehicle, with an impactful appearance that is more emulated.
2. Rotating clamshell design, equipped with simulated LED roof spotlights, headlights, taillights, more cool, simulated cockpit and shock absorbers, fire extinguishers, wind dispersion and more simulation details.
3. Metal hydraulic shock absorbers provide reliable support for intense driving.
Strong power transmission system:
1. Play with the brush version using 2.4G, 2H1 remote control receiver, 540 carbon brush motor, 3.5KG server, 7.2V 2000MAH Ni-MH battery.
2. The high-speed brushless version uses 2.4G, 4-channel ultra-sensitive remote control; 3660 brushless motor, 9kg metal gear standard steering gear, 3S Li-po Battery 11.1V 3200mAh 35C hard shell battery.
3. The whole car adopts precision steel transmission shaft, precision high-speed bearing, high-strength gear power transmission system, not afraid of speed, and conquer all terrain.
There are brush version product configuration:
Design speed: 55km/H
Product size: 490*260*170mm
Chassis height: 45mm
Product net weight: 2.2kg
Package weight: 3.65kg
Color box size: 485*275*175mm
Remote control (receiver): 2.4 GHZ 2H1 Remote transmitter and receiver (2-AA battery Without) remote control distance of 120 meters
ESC: 40A Brushled ESC
Battery: 2000mAh 7.2V Ni-MH battery
Motor: 540 Brushed Motor
Steering gear: 3.5kg analog steering gear
Shock absorber: Hydraulic adjustable shock absorber
Tires: All-terrain cross-country tires diameter 110mm/width 45mm
Shock absorber plate: 5MM aluminum alloy 6061T6 CNC precision machined shock absorber plate
Chassis: nylon plastic chassis
Gears: front and rear powder metallurgy differential gears, middle nylon deceleration straight teeth
Car shell: rotating clamshell design, PVC roll cage car shell, simulation cockpit
Charging time: 2h
Life time: 20min

packing list:
Car*1
Remote control*1
Charger*1 (Without battery)
Manual *1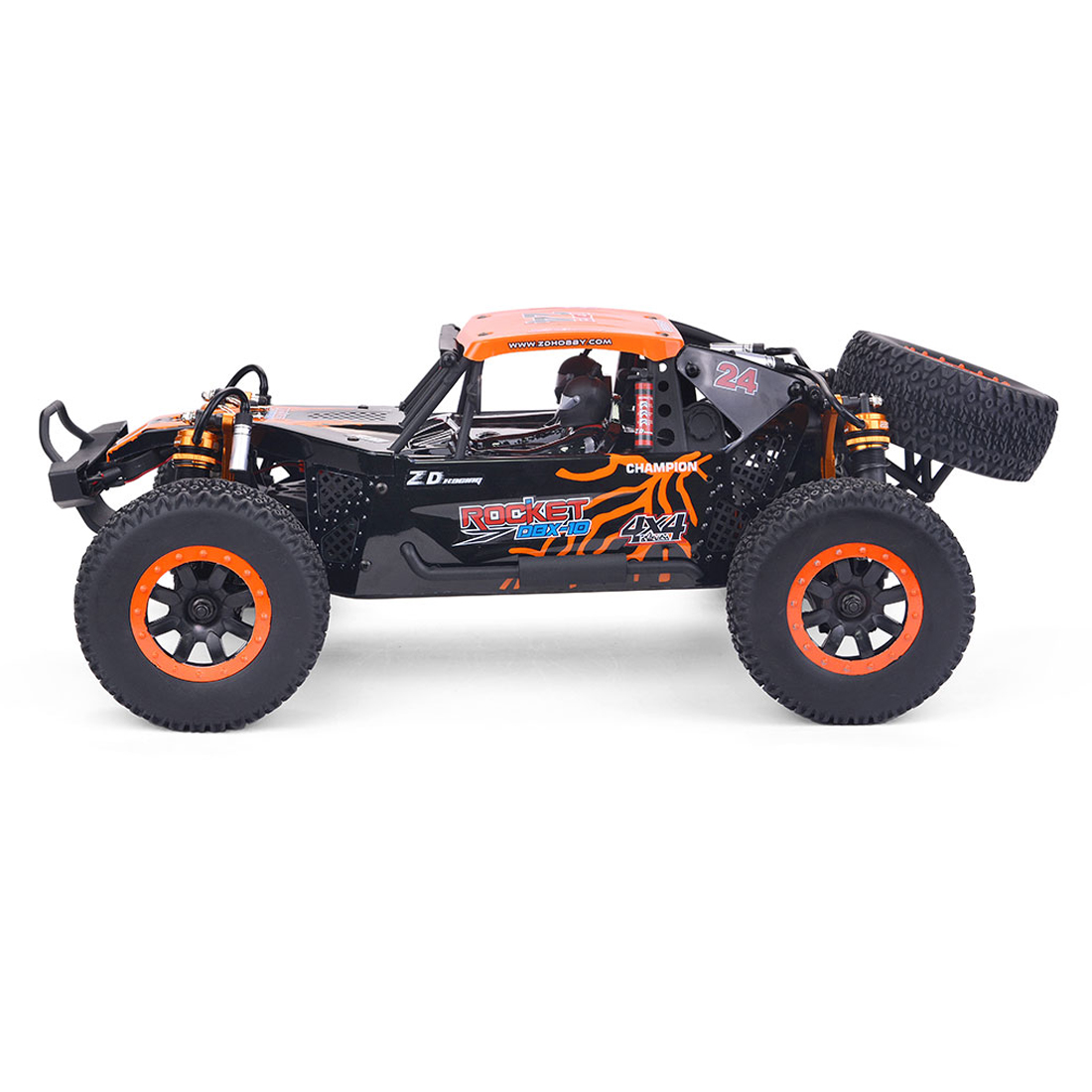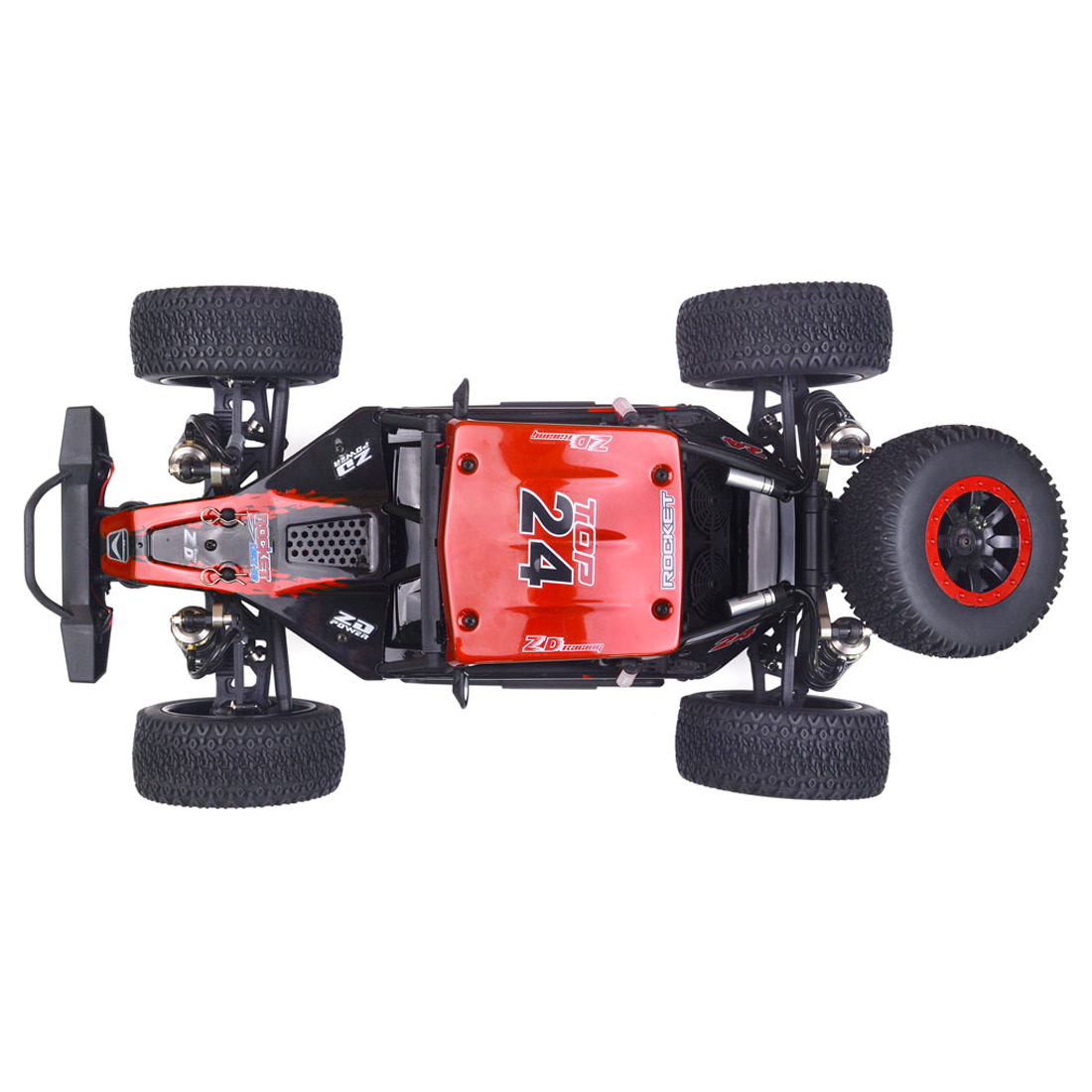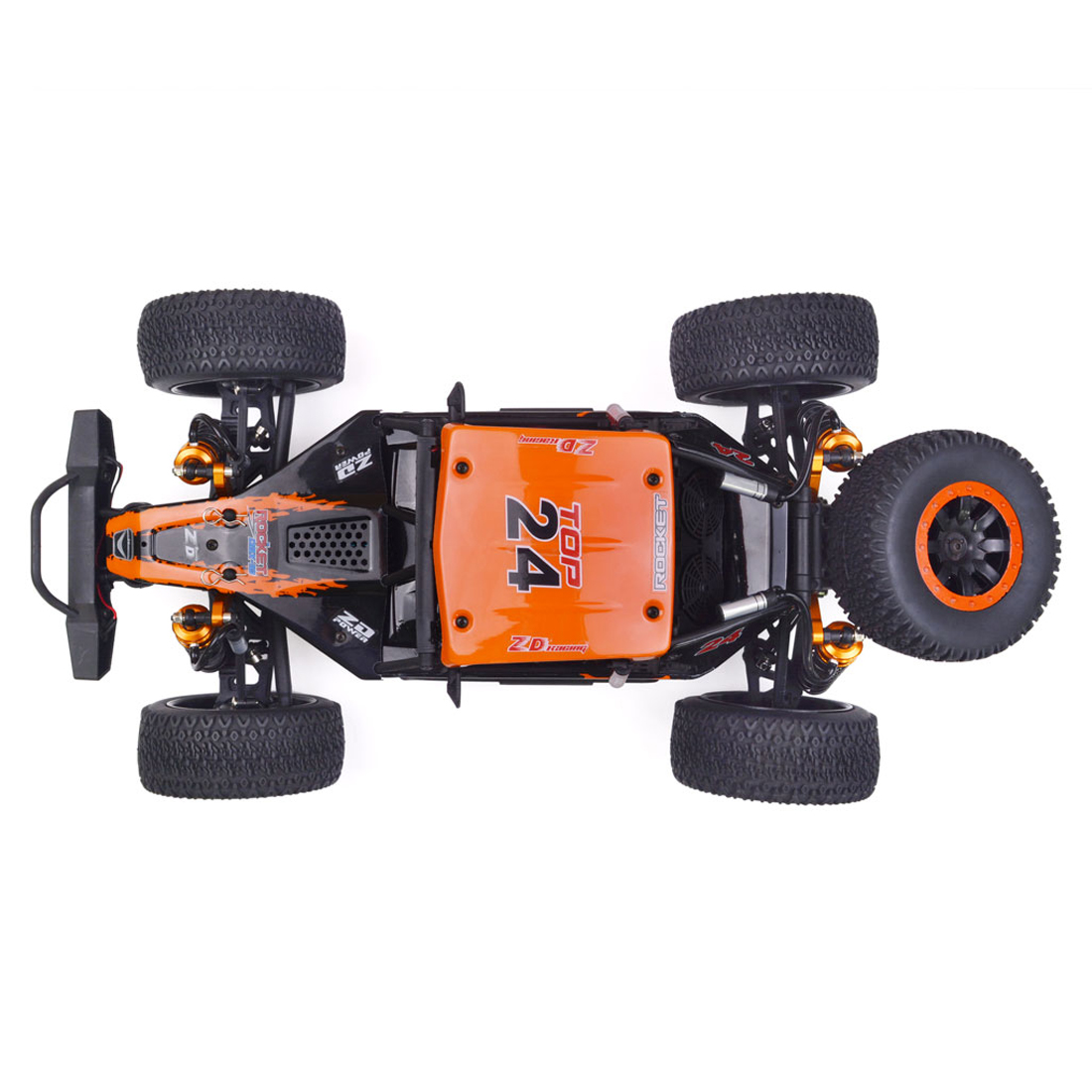 Brushless configuration:
Remote control (receiver): 2.4 GHZ Super Response 4-Channel Radio (4-AA battery Without) remote control distance 400 meters
ESC: 80A brushless ESC
Battery: 3S Li-po Battery 11.1V 3200mAh 35C hard shell battery
Motor: 3660 Brushless Motor 2300KV
Servo: 9kg metal gear standard steering gear
Shock absorber: Full metal hydraulic adjustable shock absorber
Tires: All-terrain off-road tires, diameter 128mm/width 65mm
Shock absorber plate: 5MM aluminum alloy 6061T6 CNC precision machined shock absorber plate
Chassis; 3MM aluminum alloy 6061T6 CNC precision machining chassis
Gears; all steel gears are precision machined by CNC and hardened
Car shell: rotating clamshell design, PVC roll cage car shell, simulation cockpit
Charging time: 2.5h
Life time: 25min

packing list:
Car*1
Remote control*1
Charger*1 (Without battery)
Manual *1