JMT Tarot 680PRO PX4 32 Bit GPS 2.4G 9CH 5.8G Video Transmission FPV RC Hexacopter Unassembled ARF Kit (No Battery) DIY RC Drone Combo with MINI3D Pro Gimbal (No Camera)
Product is DIY Version, Unassembled Kit and NO Manual, Please take it into account before ordering.
Our technicist will help client to weld the some wiring for ESC and we will test all electronic parts before shipment.
If any Technical questions, Please message us but do not open dispute or leave negative feedback.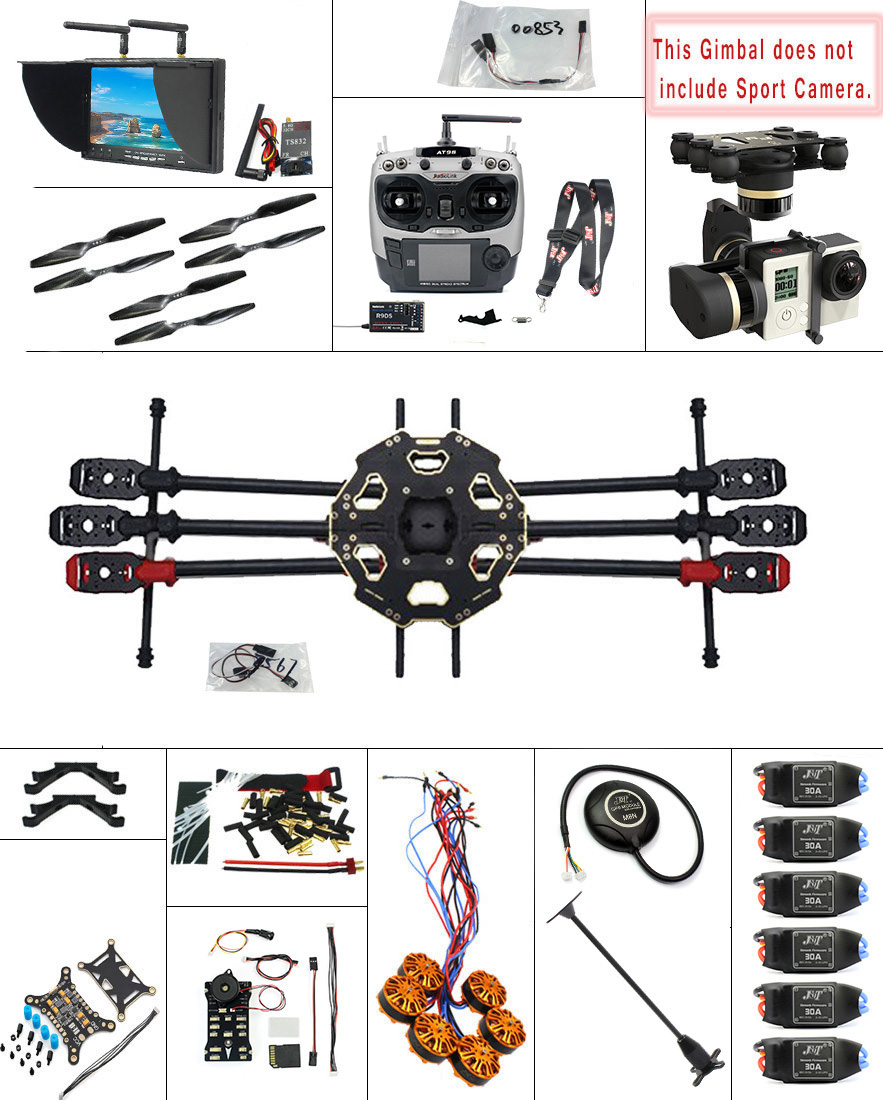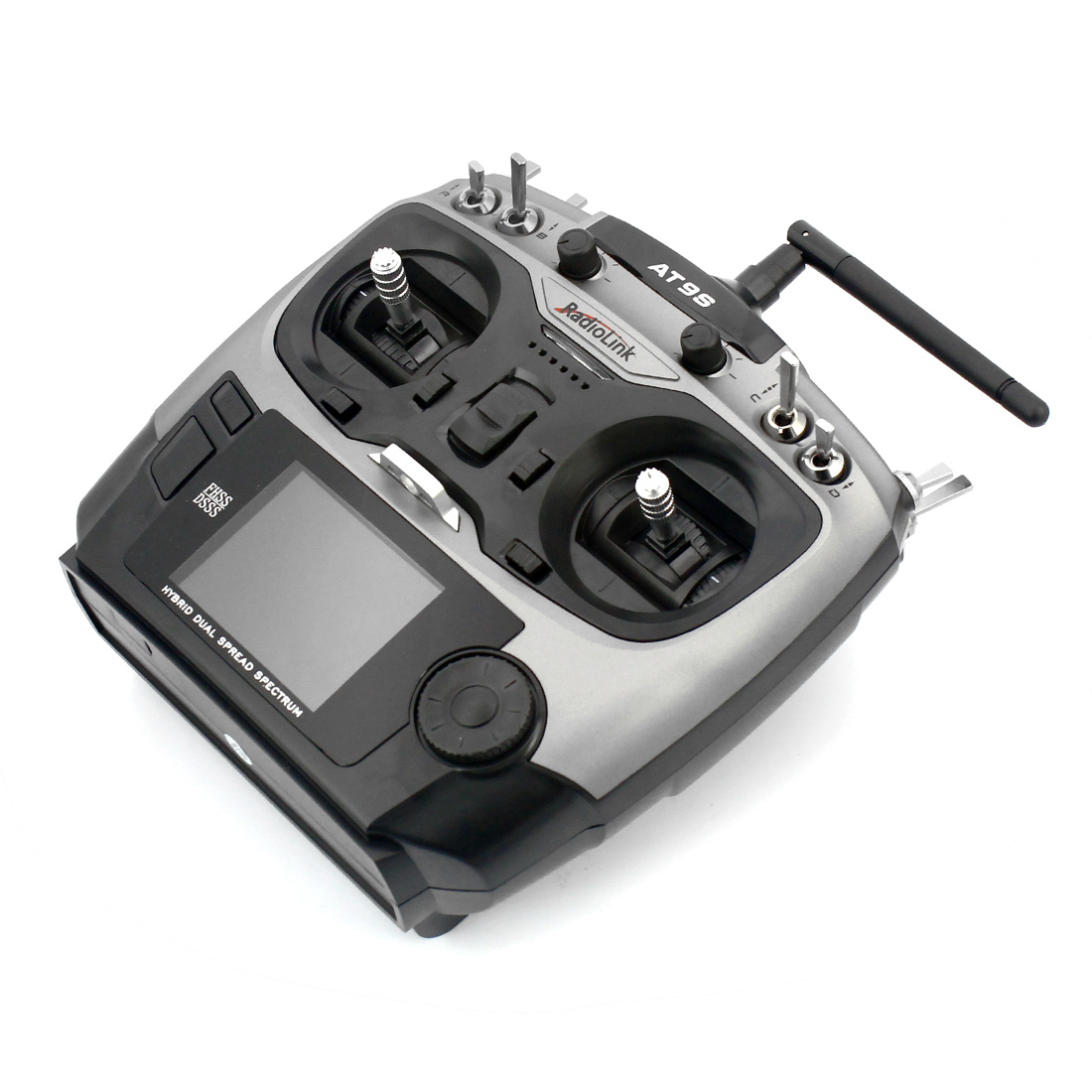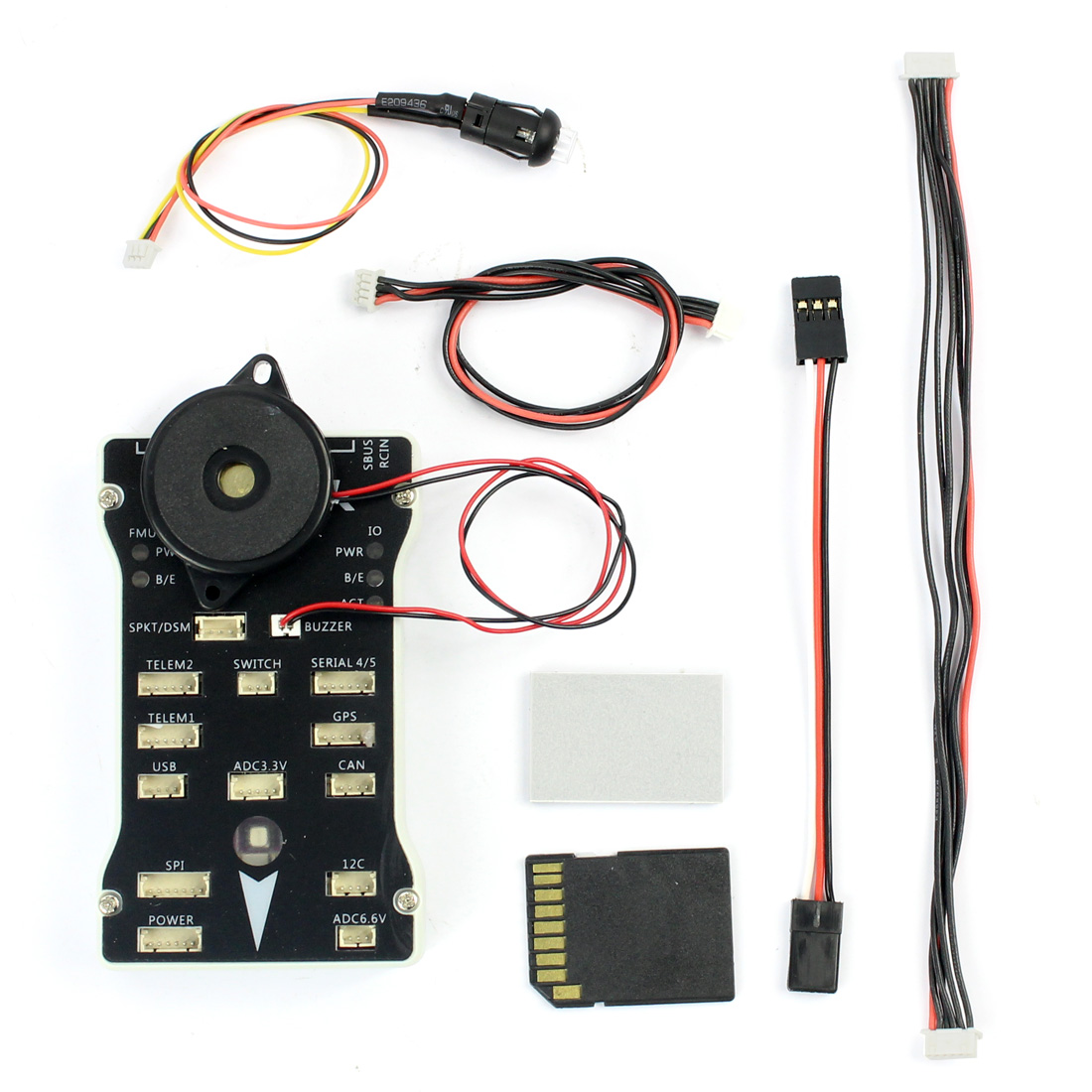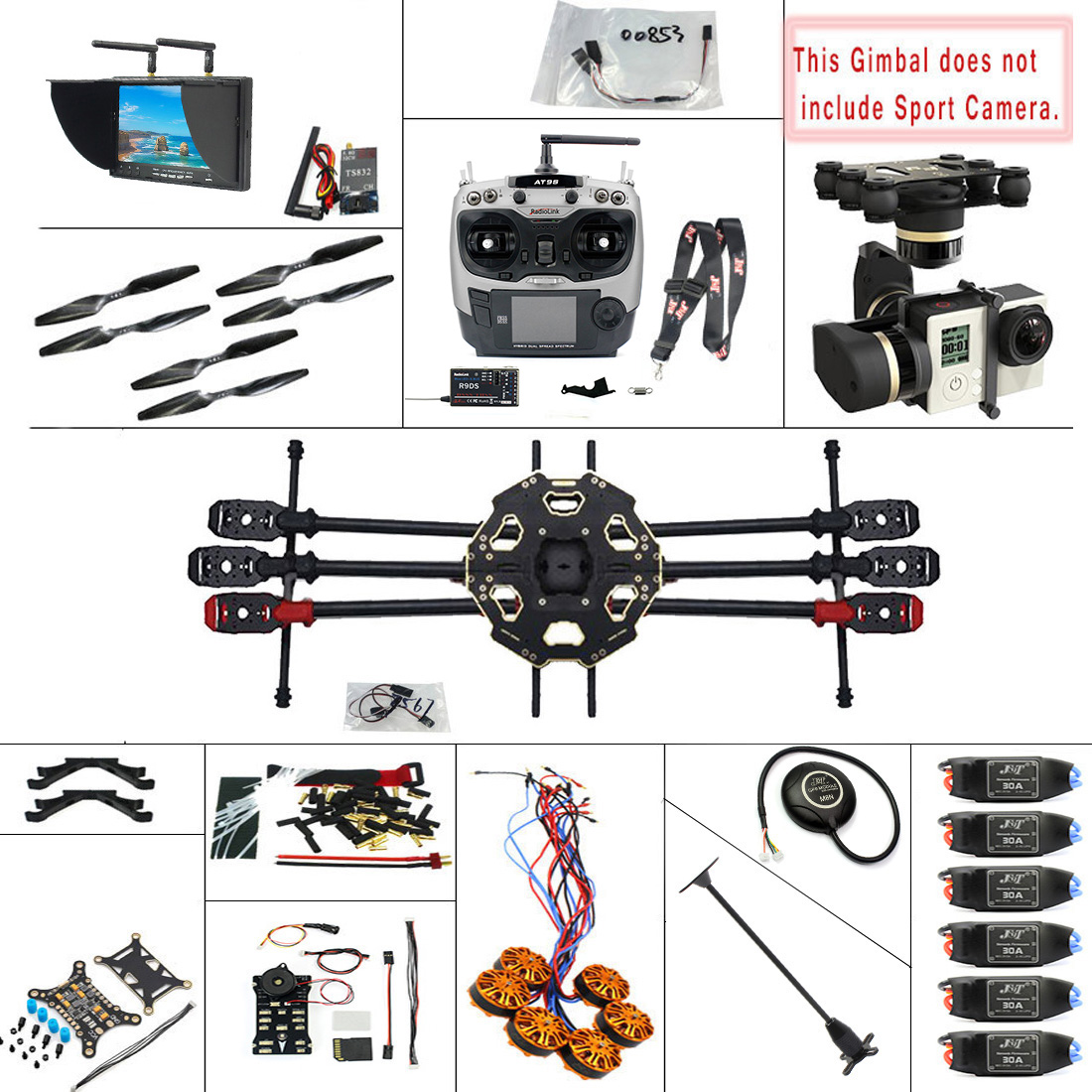 Package listing:
1x Tarot 680PRO Folding Hexacopter Aircraft Frame Kit TL68P00
6x 3508 700KV 198W Disc Motor
6x HOBBYWING Platinum-30A-Pro 2-6S 30A Speed Controller ESC OPTO
1x PX4 PIX 2.4.8 32 Bit Flight Controller Integrate PX4FMU PX4IO Safety Switch Buzzer 4G SD
3x 12x5.5 3K Carbon Fiber Propeller CW CCW 1255 (Pair)
1x Mini M8N GPS Module NEO-M8N GPS
1x 5 in 1 Shock Absorber Damping Plate Integrated Power Module ESC Power Distribution Board 5V & 12V BEC
1x CNC GPS Anti-interference Antenna Mount Holder Stent Case
1x Radiolink AT9 2.4GHz 9 Channel Transmitter with Radio R9D Receiver
1x FeiYu Mini 3D PRO 3-Axis Mini Brushless 3D Gimbal for Gopro Hero 3 3+ Gopro Hero 4
1x Boscam Galaxy D2 7in FPV Monitor/ Display Built-in 5.8G 32CH Dual Receiver with Holders, 4000mAh Battery and Sun Hood
1x FPV 600mw Aerial Photography TS832 5.8G 40CH AV Transmitter System
2x Tarot Camera Mount Suspension Hook TL68A01 FPV Camera Mounting Hook
1x Tool Set (Bag)
1x AV Audio Video Output 5V Power Input FPV Cable Charging Adapter FPV for Gopro Hero 3
1x Transmitter Neck Strap
Frame:
· TAROT 680PRO Hexcopter foldable frame is advanced version of 680 series frame. Original designed by TAROT, with lower G.C., better stability, bigger space, and eye-catchy appearance.
· Equipped with high strength PCB, which make connection faster and safer.
· Toray 3K hollow carbon fiber booms applied, CNC processed.
· New 16mm CF boom foldable mount, with wider 3-point support, extended surface with carbon plate
· New boom sleeve is made from reinforce nylon, fixed by M2.5 step screw.
· With safety lock, prevent damage of landing gear shrink.
· Added brushless ESC installation hole, cable protection, and clamp design on motor mount.
· With double color appearance, brings strong visual focus.
· TAROT 680PRO Hex-copter foldable frame is designed for portable purpose. Suit for light capacity, long time, and large range job, like
· RC monitoring, aerial researching, measure sketching, farm developing... etc.
9 Channel 2.4G Remote Controller:
MOST COMPLETED FUNCTION, SUPPORT USB ONLINE UPDATED AND S-BUS, VIBRATION ALARM, DATA TELEMETRY AND UNBELIEVABLE PRICE
"AIRCRAFE" model type added
Programmable mix control
Vibration alarm
2.8 inches LCD
Data telemetry
3ms quick response
Chinese & English menu
Support S-BUS
Great performance in anti-interference
Nine channel with full function
Support USB online updated
Mini receiver
Gimbal:
MiNi 3DPRO 3-Axis Brushless Gimbal (For aircraft) suitable for GoPro4, GoPro3+, GoPro3, Gopro 4 or cameras
with similar size. Can be easily mounted in fixed wing, multirotor, helicopter for aerial photography, and can
work independently only need power supply.You can assemble the gimbal properly according to the drawing,
and then install the video camera on it.There is no need to set up and adjust the parameter. For the first use,
You should install the camera and ensure the gimbal is not touching anythng before power on the Gimbal,
and then keep it static for a while, after its reset,the gimbal will be in a level position automatically.
Mode Selection Instructions
When connect to RC receiver it can switch in 3 working modes, also can control the heading and pitch via the RC receiver.
Heading Follow Mode Camera Pitch and Roll angles remain constant, heading followsthe nose position, pitch can be control by RC .
Heading And Pitch Follow Mode Camera Roll angle remains constant. Heading follow the nose position and Pitch follow the elevation
of the aircreft.Heading Lock Mode Heading, Pitch and Roll are all locked to point at one position. Heading and pitch can be control by RC.
FPV TX & RX:
RX:
Integrated automatically scanning channel function, a key to search signal, easy to operate;
Built-in 32CH Dual receiver, dual diversity reception, two receiver modules receives signal independently by different channels.
Built-in 3CH 5.8G AV output (R1, R2 and Diversity) and 1CH AV input.
Built-in 3.7V 4000mAh battery makes you work for more than 3 hours, when it is fully charged.
With two holders (control holder and Triangle holder), the control holder can work with radio with mental handle (plastic handle isn't supported temporarily)
Special BOSCAM holder structure, it is quick and easy to be installed on the radio (about 10s), especially for DJI Phantom radio. You can adjust the position of monitor on the radio with the universal ball and adjustment shaft.
The equipped charger wire can connect with 3S battery as external power supply, so that you will not worry about the end of built-in power consumption in outside.
A foldable sun hood is included to optimize viewing in bright conditions.
TX:
Compatible with the old 8-pass receiver
Transmitting frequency: 5.8G
Transmit Power: 600mw
Frequency point: 40 points