Notice:
-Leader 3/3SE's power system supports 2-4S Lipo battery. We recommend run it on 3S 550/650mAh Lipo battery to get the best combo of weight and speed and use 2.5'' props on 4S.
-PID profile 1 is for 3S & 4S both.

PNP version without Receiver; BNF version can compatible with FRSKY FLYSKY DSM/X Transmitter, Please choose the version as your request.
Leader 3SE(with canopy):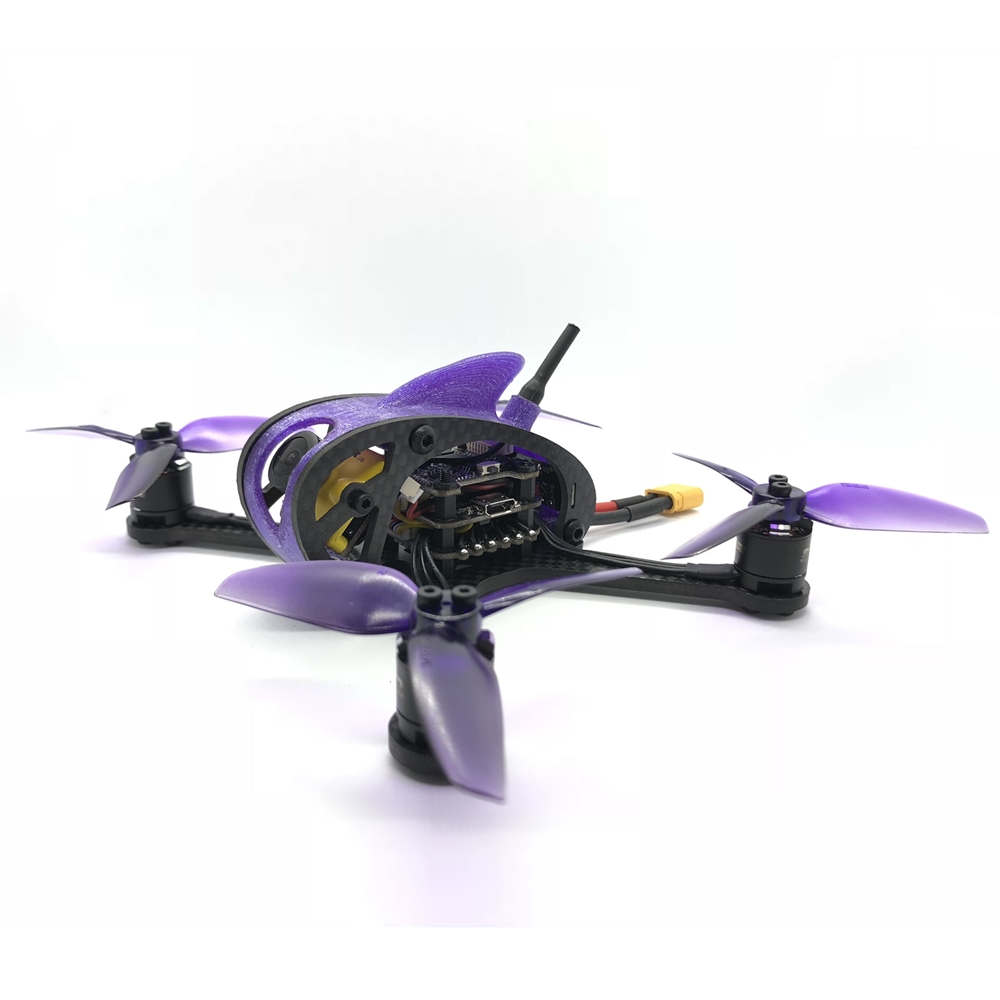 Leader 3(without canopy):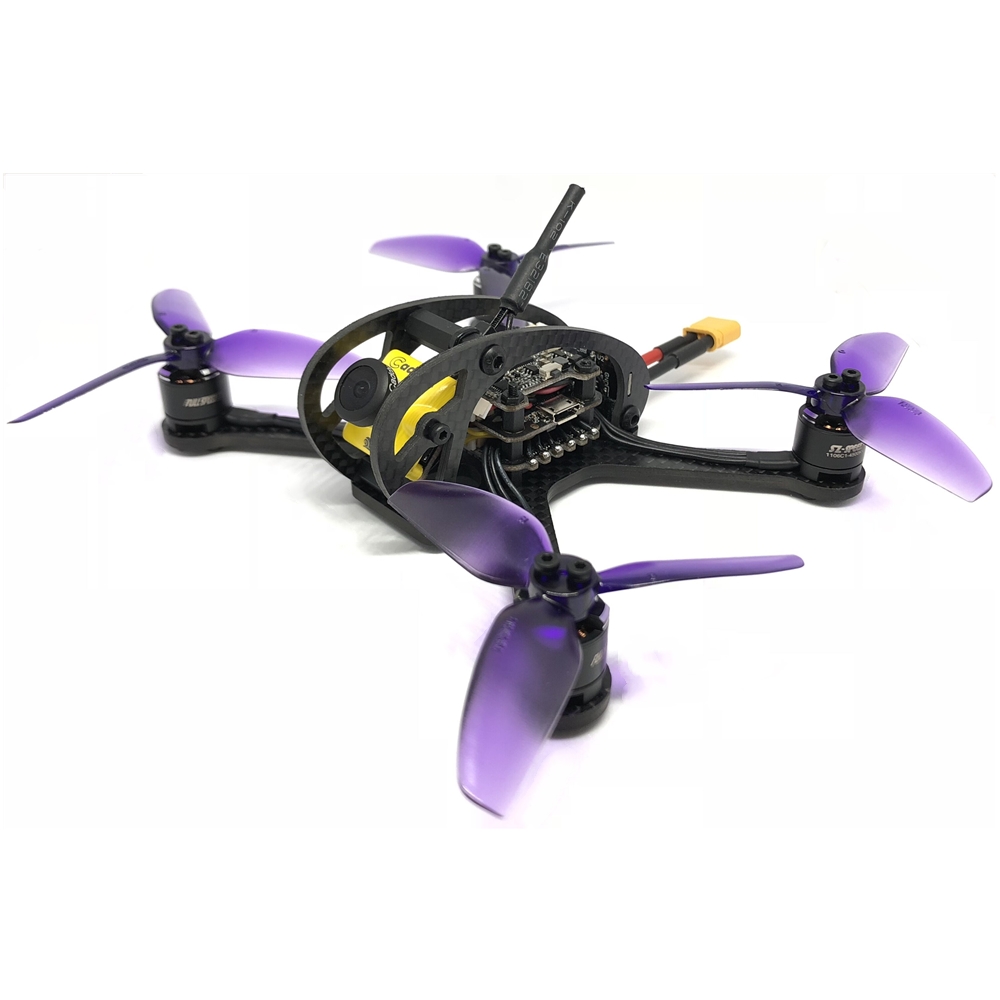 Choose your favourite color for your Leader 3SE!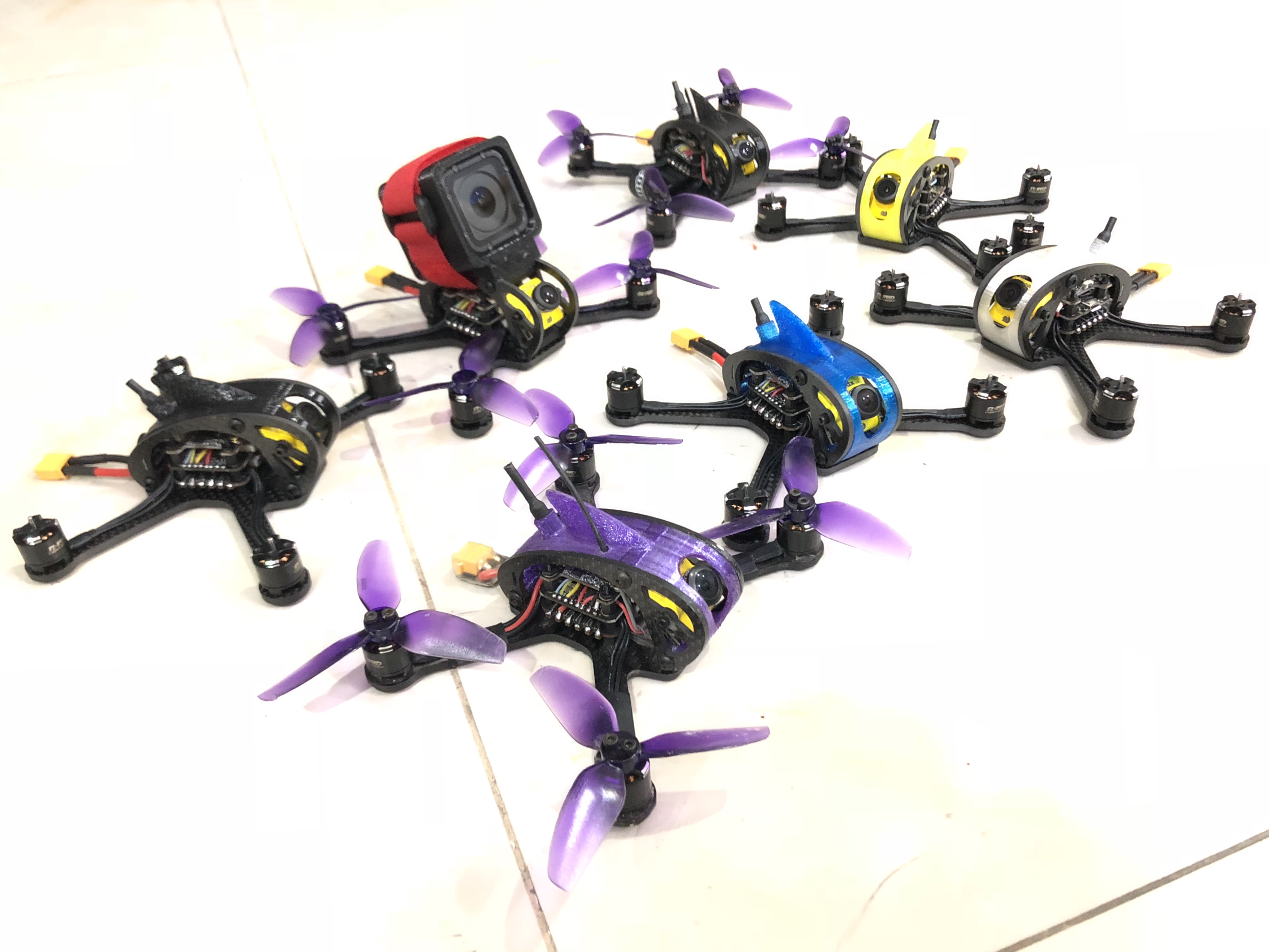 Specification:
Brand Name: FullSpeed
Item Name: Leader 3/3SE  FPV RACING DRONE
Weelbase:  130mm
Net Weight: Leader 3(87g)、Leader 3SE(93g)
Thickness of bottom plate: 3mm
Thickness of side plate: 2mm
Flight controller: FSD F411   built-in OSD
ESC: FSD 28A  BLHELI_S  2-4S 4in1 ESC Dshot600
Motor: 1106 4500KV
Propeller: HQ3x3x3
Camera: Caddx Micro F1
VTX: FSD TX600 25/100/200/400/600 switchable VTX

FullSpeed FSD F411 Flight controller
Size: 27.5mm * 27.5mm * 5mm
Mounting hole: 20mm * 20mm
MCU: STM32 F411
Built-in Betaflight OSD
Firmware: FULLSPEEDF411 Betaflight 
BEC: 5V 3A

FullSpeed FSD 28A BLHELI_S 4in1 ESC 
Size: 27mm * 27mm * 5mm
Mounting hole: 20mm * 20mm
Firmware: BLHELI_S 
Input voltage: 2-4S
Continuous current: 28A 
BEC Ouput: NO

FullSpeed FSD TX600 25mW-600mW VTX FPV Transmitter
Output power: PIT/25mW/100mW/200mW/400mW/600mW switchable
Control mode:BFOSD control(RX)/button
Video system: NTSC/PAL
Antenna: IPEX
BAT: 5V Recommended
Frequency: 5.8GHz 6 bands 48 channels, with Raceband: 5362-5945 MHZ   
(TX600's factory set up is on lock mode(5733-5866MHZ unlock). Please follow your local laws and regulations 
if you need to unlock the frequency.)
Size: 26*26mm(L*W),Hole:20*20mm
Weight: 2.3g

COMBO:
1 x Leader 3/3SE  frame kit
1 x FSD428 F411 28A Flight tower
4 x 1106 4500KV brushless motor
2 x  HQ 3x3x3propeller (CW)
2 x  HQ 3x3x3propeller (CCW)
1 x Caddx Micro F1
1 x FSD TX600 25mW-600mW VTX FPV Transmitter