Full Set JMT Falcon-220 220mm DIY FPV Racing Drone Quadcopter BS430 30A ESC F4 Pro V2 Flight Control 1200TVL Camera FS I6 TX
Soldered,with FC ESC Motor ESC Soldered,need assemble by yourselves
Product specifications:
Wheelbase: 220MM
Partweight: (Basic version 752g Standard version 1441g Upgrade version 2259g High version 2609g)
Flight Control: OmniF4 Pro (V2) flight control
Motor: 2306-2400kv 3-4S
ESC: 30A 3-6S 4 in 1 BLHeli-S firmware Dshot ESC
Paddle: 5045 three-bladed paddle
Battery/power supply; 11.1V 1500MAH 40C XT60 plug lithium battery
Flight time: about 10 minutes (the specific flight time depends on the movement of your flight)
Figure: 48CH 5.8G picture transmission 25/100/200/400mW OSD frequency modulation
Camera: 1200TVL black 2.1mm PAL system
Remote control: Fuss i6 air stability distance ≤ 700M (actual control distance is related to the environment) / outdoor flight"

Assistant software address: https://github.com/betaflight/betaflight-configurator Open the software download driver after installing the software


Product Features:
1. The aircraft has rise, fall, hover, forward, backward, left turn, right turn, left fly, right fly, self-stable, semi-stable, buzzer, manual mode (for new hands) and Other modes.
2. The aircraft body is made of high-strength and low-weight carbon fiber board, which is resistant to falling and durable.


Betaflight F4 Pro (V2) Flight Control Built-in OSD / BEC
Hardware parameters:
STM32 F405 MCU MCU
Barometer BMP280
The six-axis sensor MPU6000 uses an SPI connection
Standard SD card slot
MCU through the SPI bus DMS mode control OSD chip, faster
Built-in power module BEC, no external, easy to use.


BS430 Blheli_s 3-6S 4in1 ESC 4x30A OmnibusF3 F4 Fly-tower
BB21 MCU, 48Mhz Runs BLHELI_S J_H_xx firmware
Supports 3-6S lipo input
4PWM input
Current and Voltage sensor
5V 3A BEC
Only 36x36mm, mount holes 30.5x30.5mm M3
NO External capacitors needed
Compatible for F3 F4, easy to assembly a Fly-tower with it
Package included:
1xFalcon-220mm Frame Kit
1xBS430 30A ESC
1xF4 Pro V2 Flight Control
4x2306-2400KV Motor
2x5045 Props
1xBuzzer
1xCable with XT60 Plug
1x11.1V 1500MAH 40C XT60 Battery
1xIMAXRC B3 pro Charger
1x1200TVL Mini Camera
1xHGLRC GTX226 V2 VTX
1xAntenna
1XFS I6 TX
1xFS-A8S RX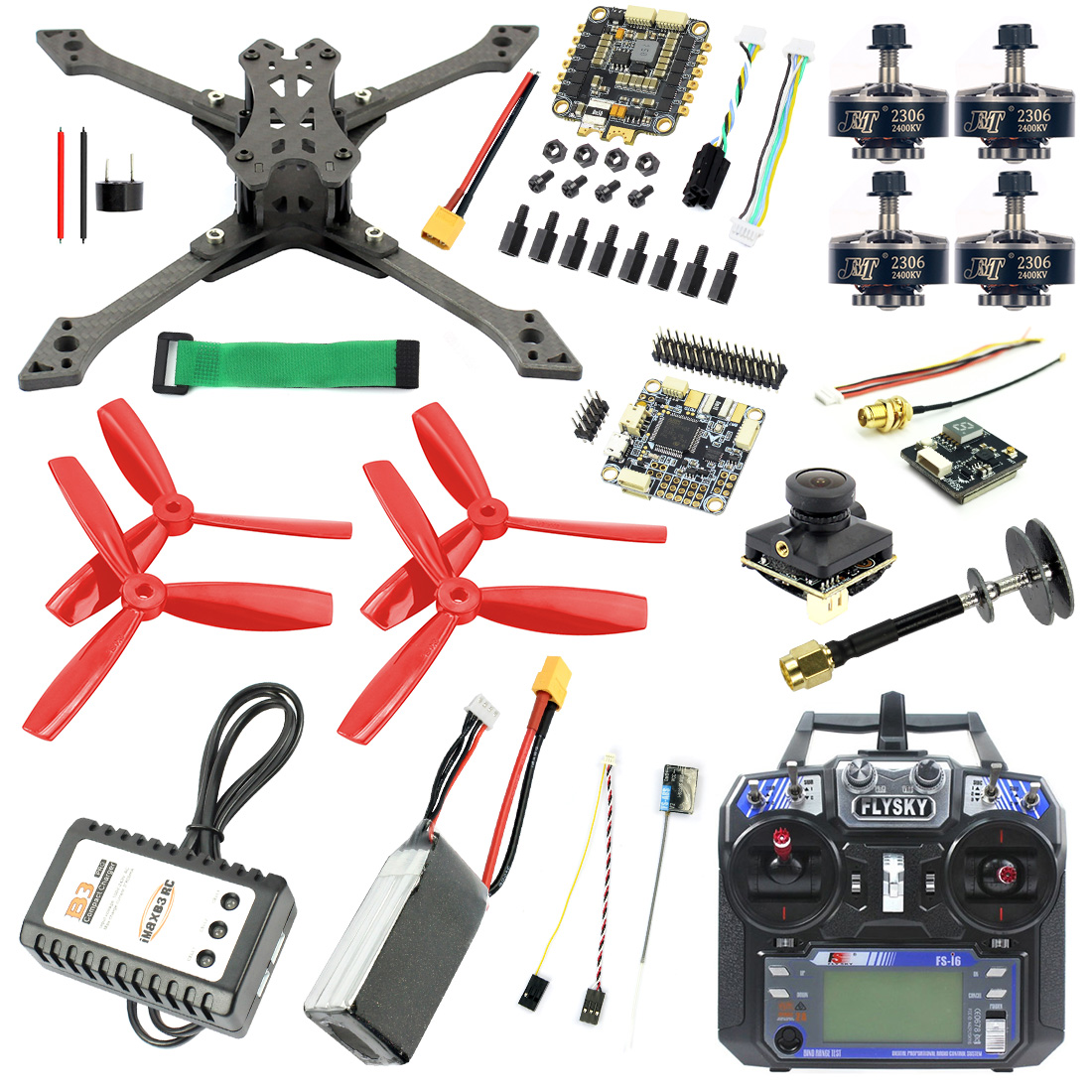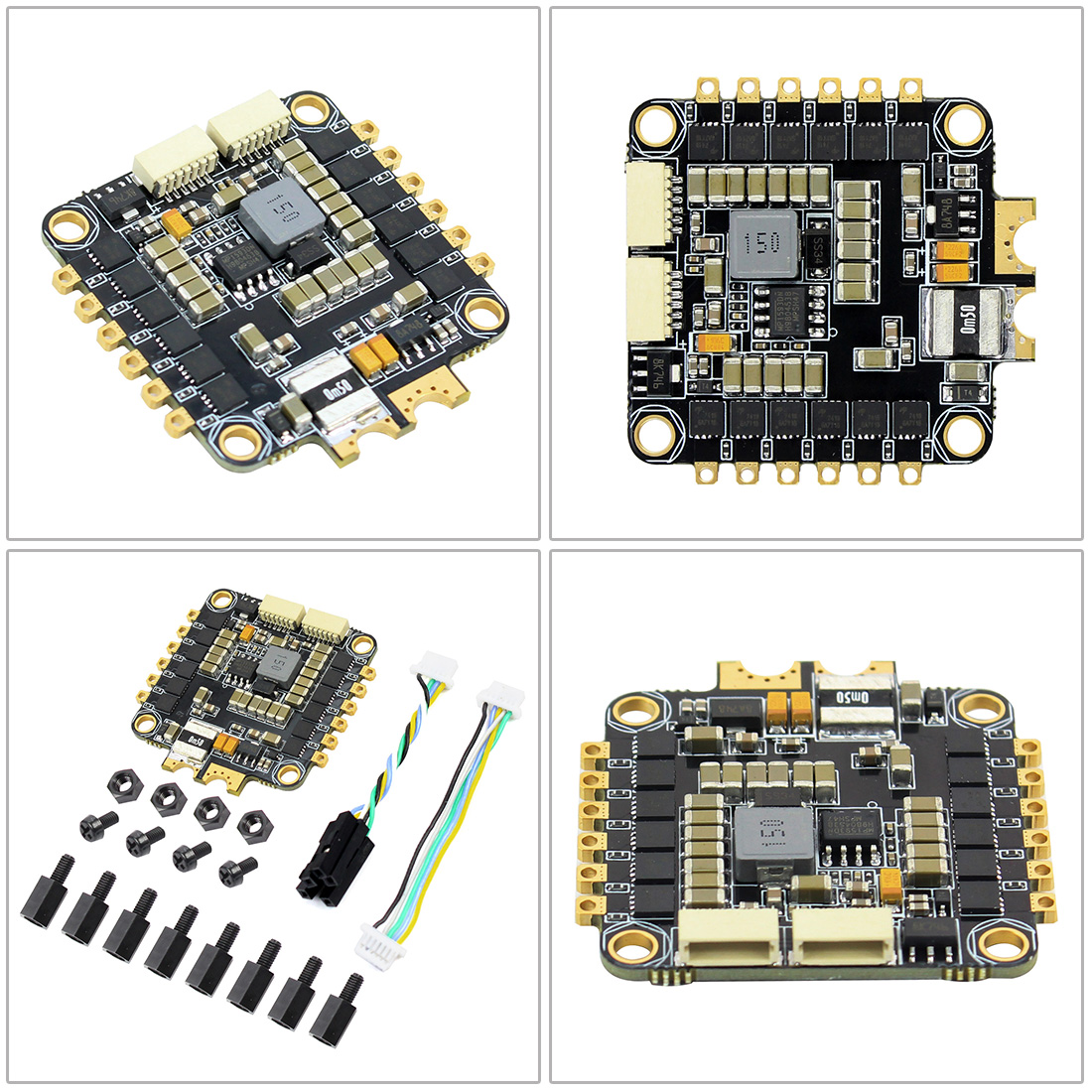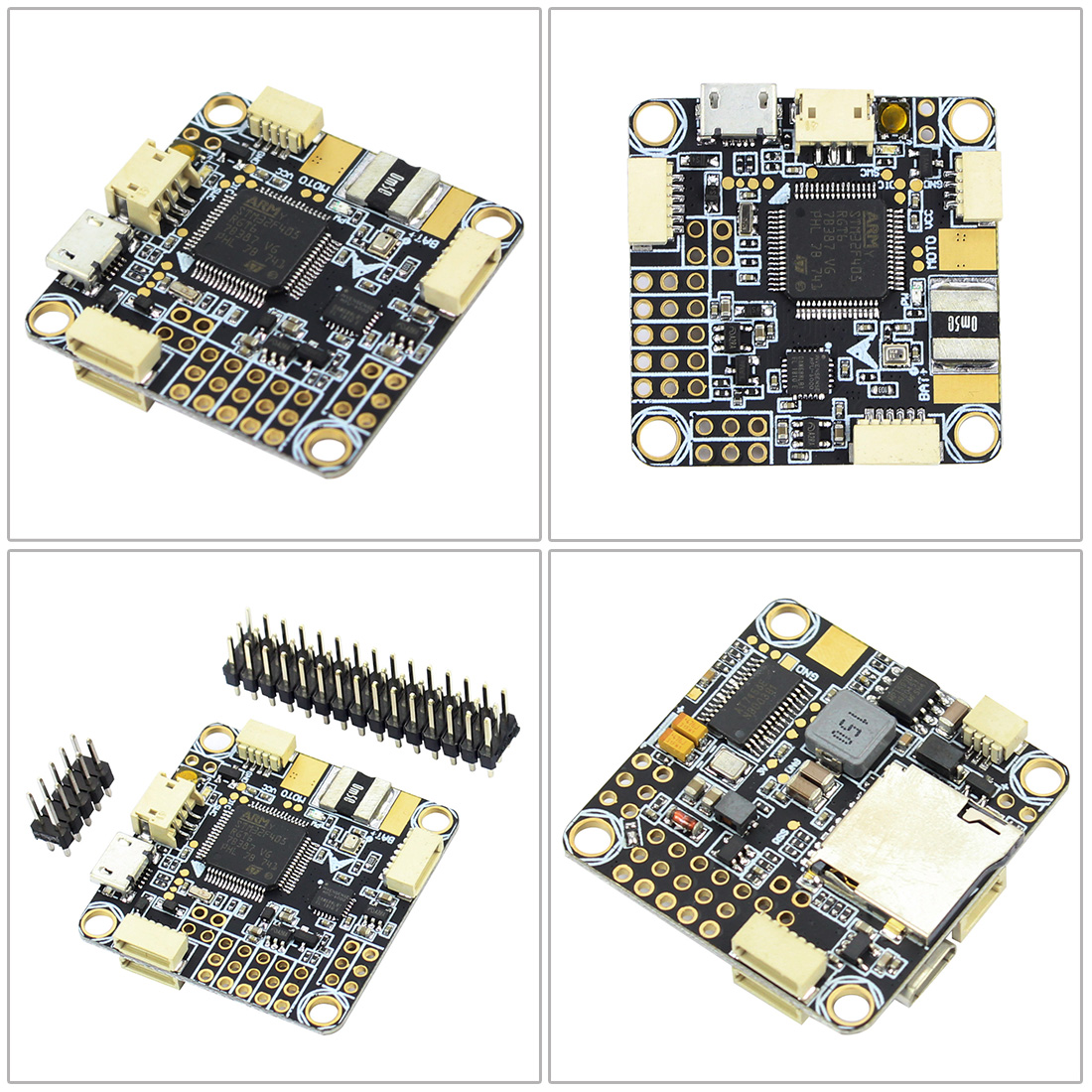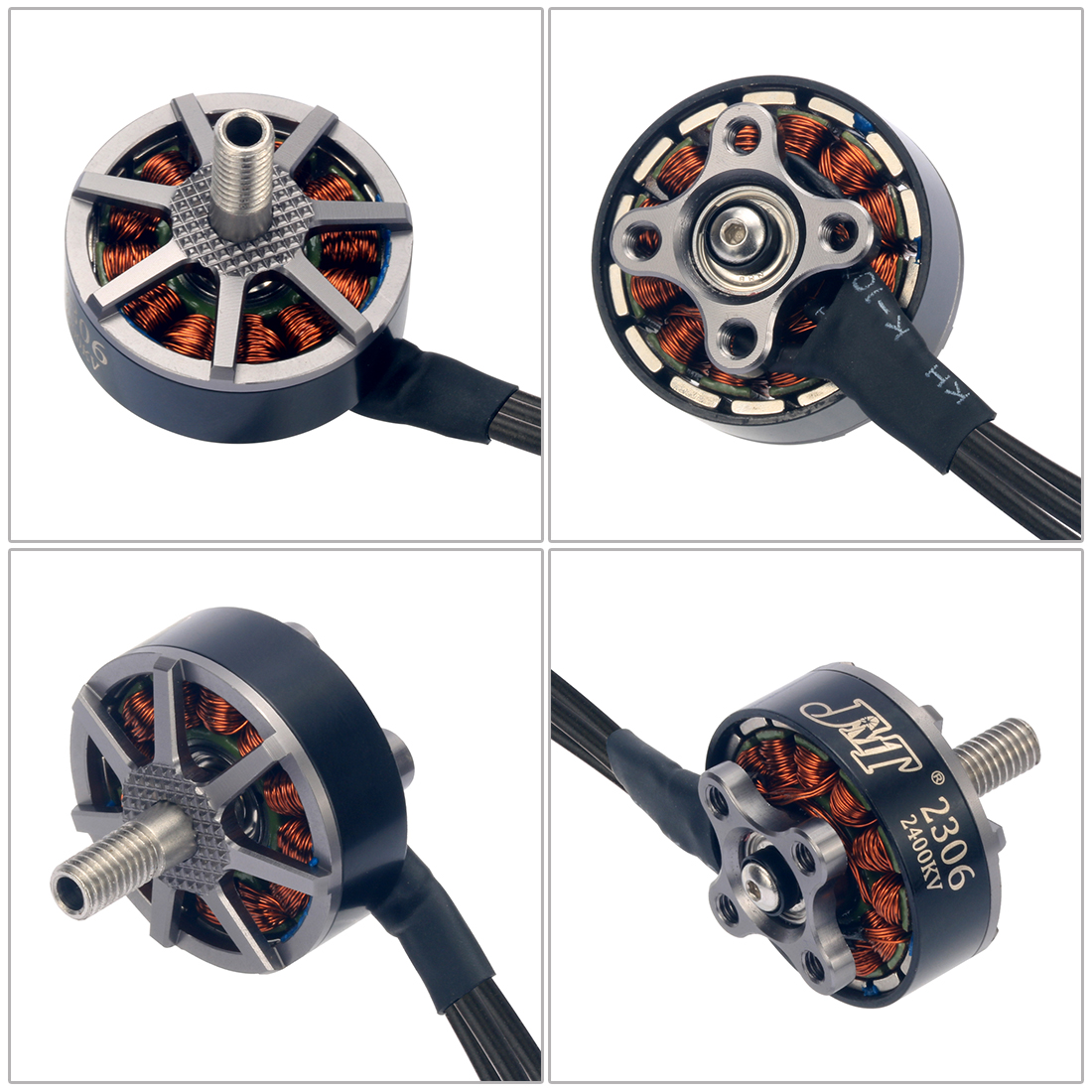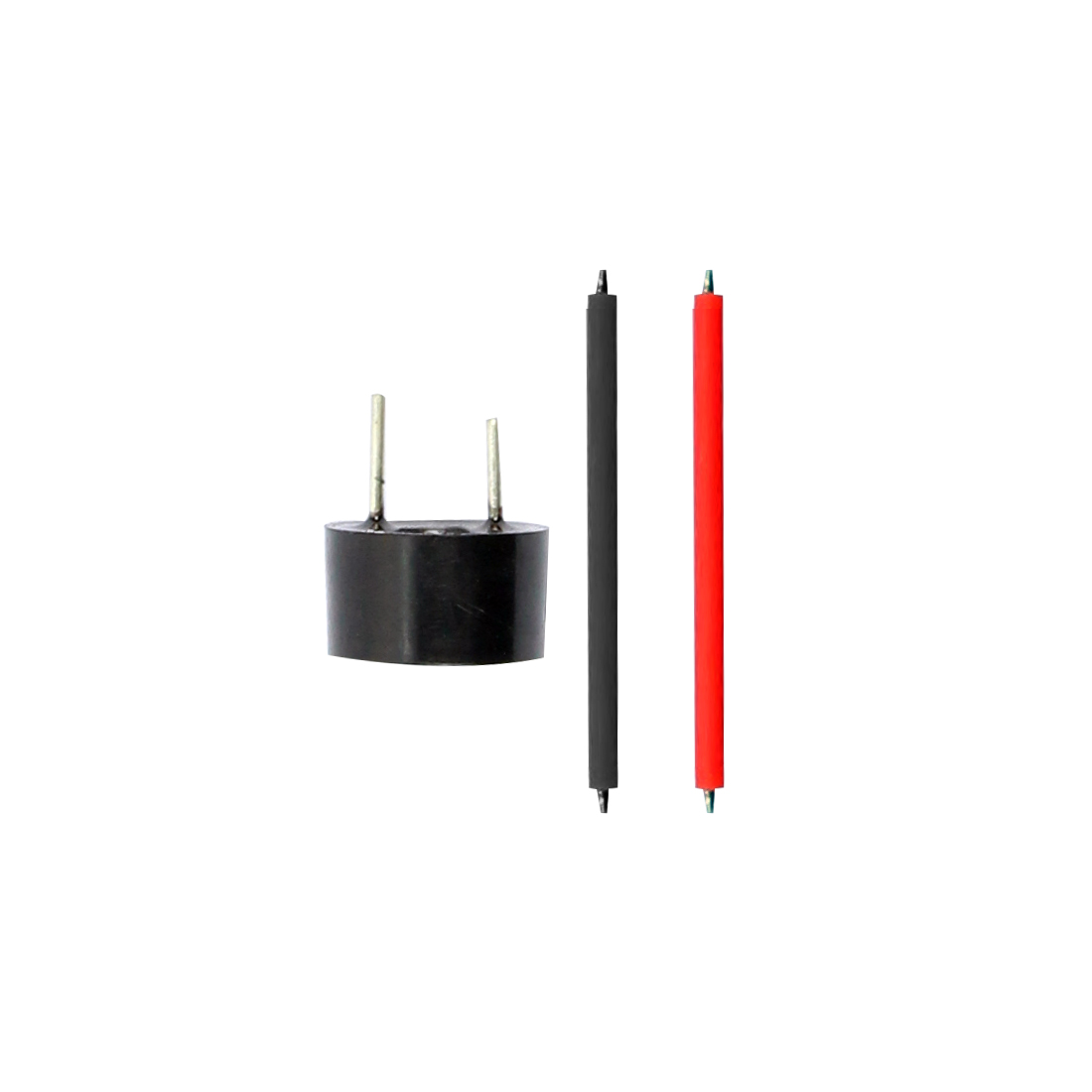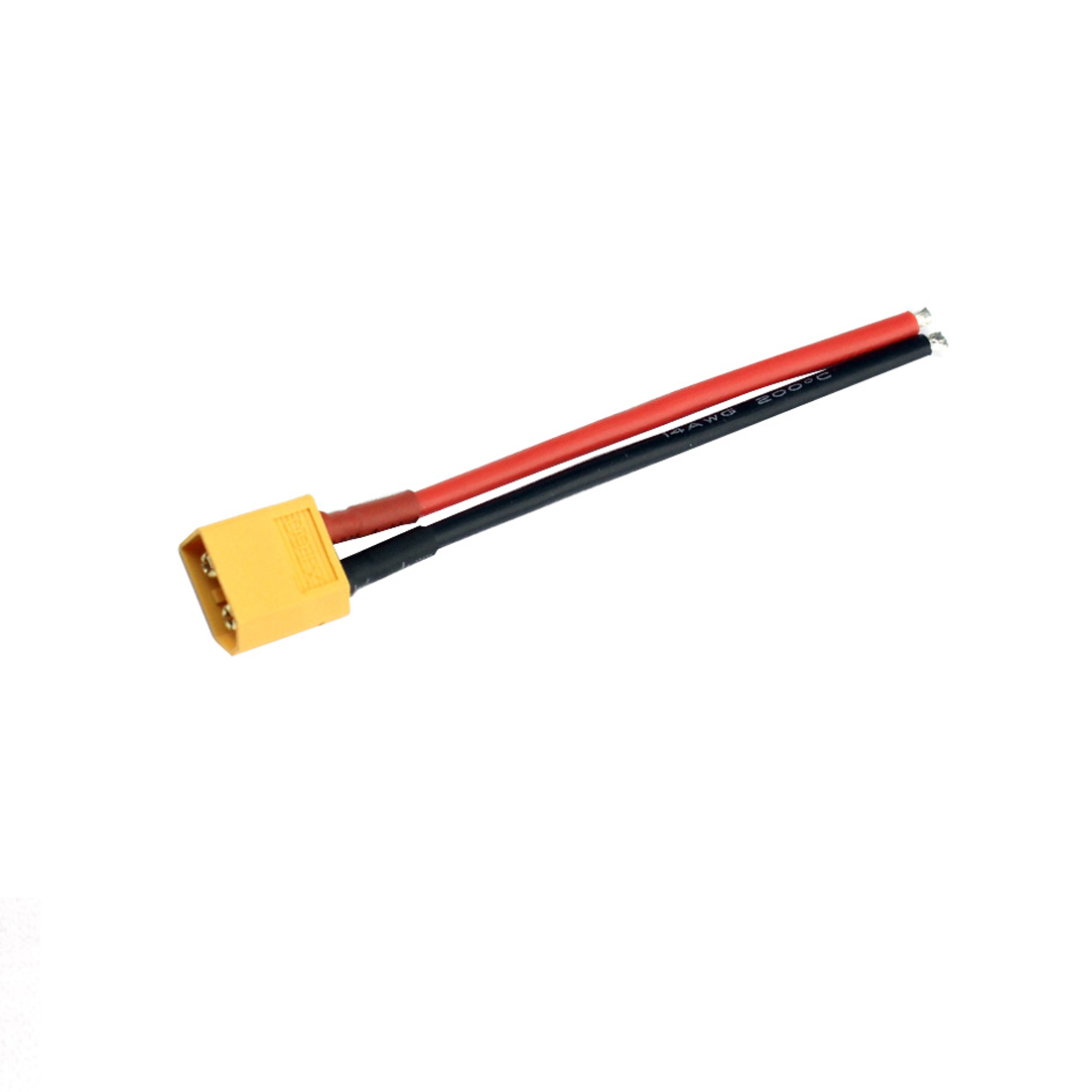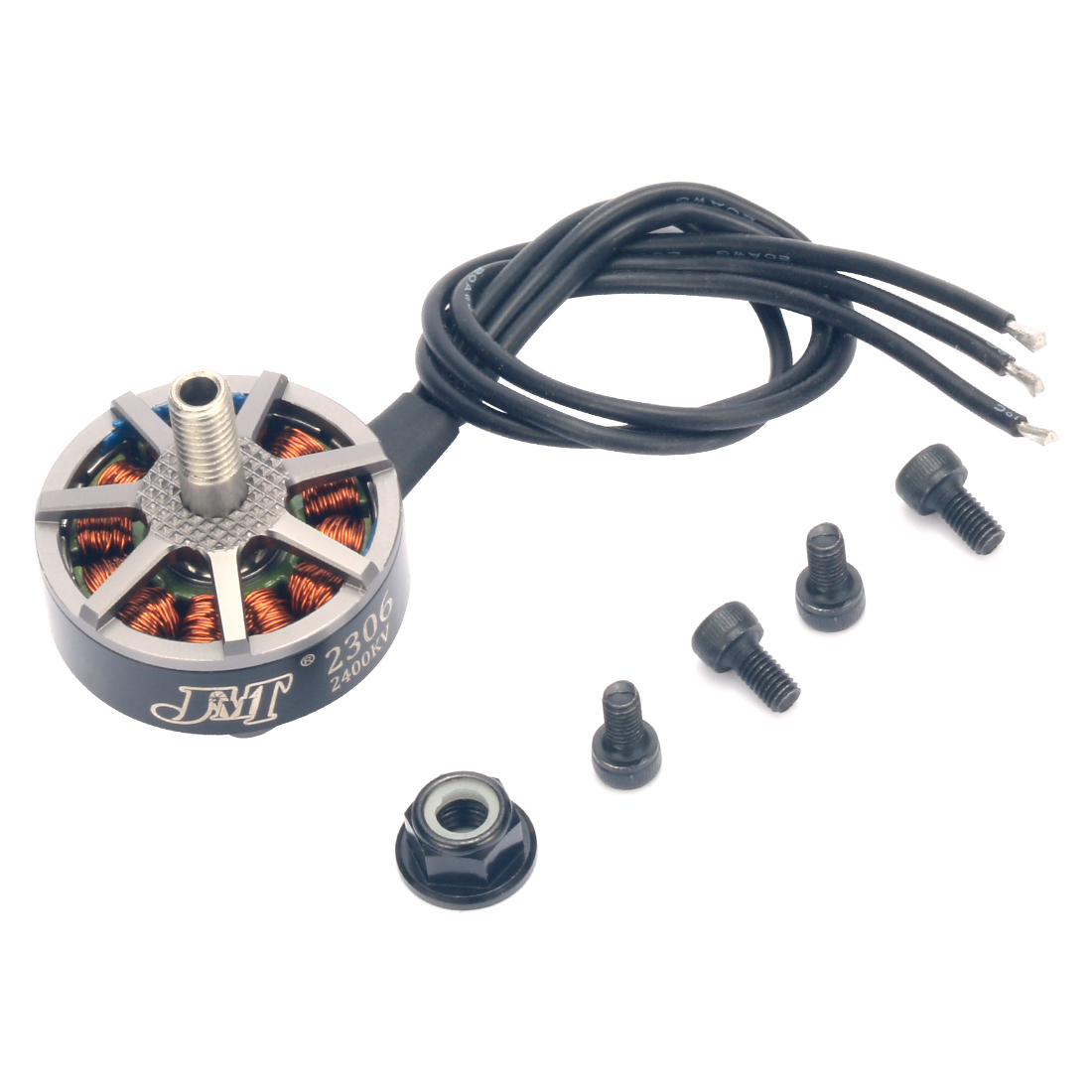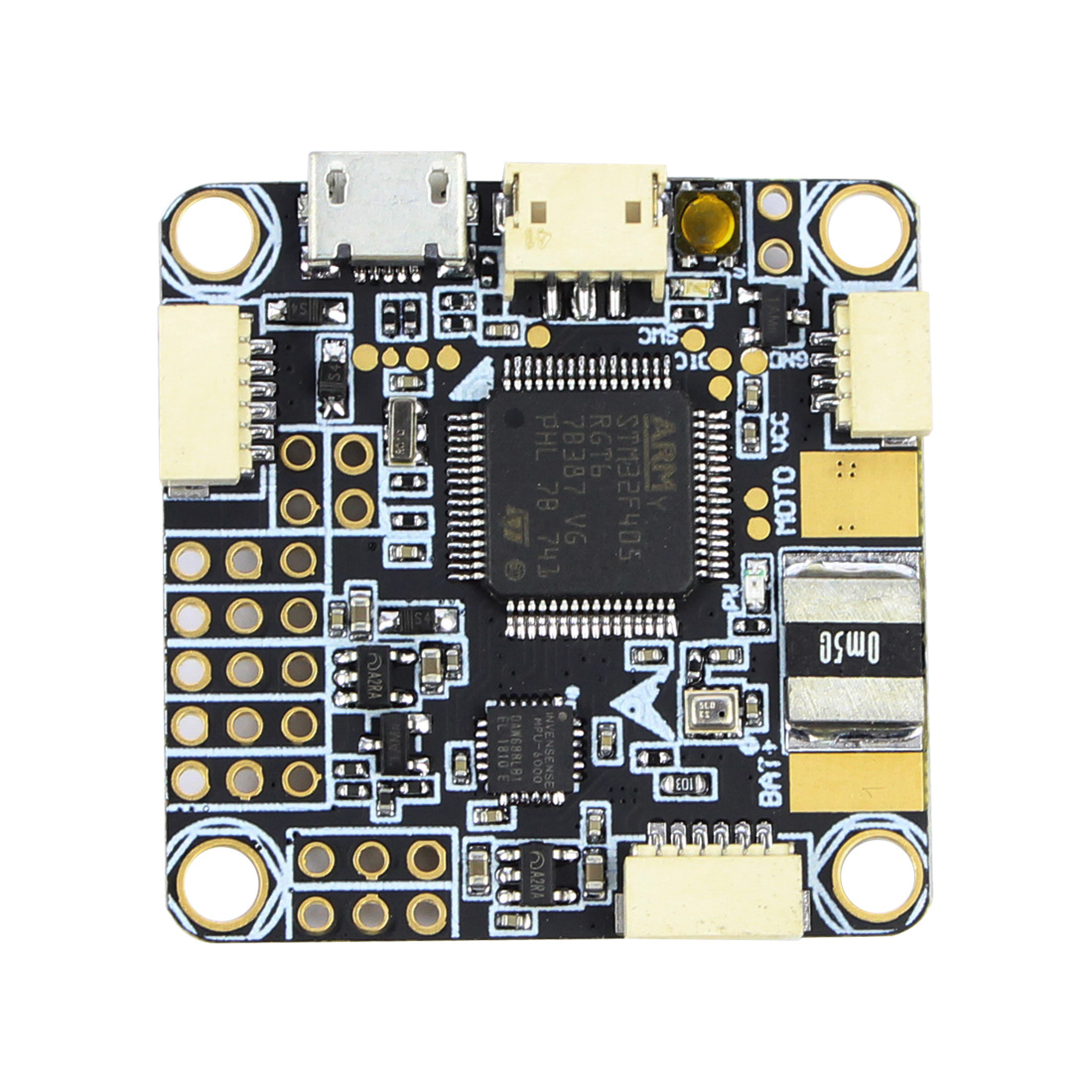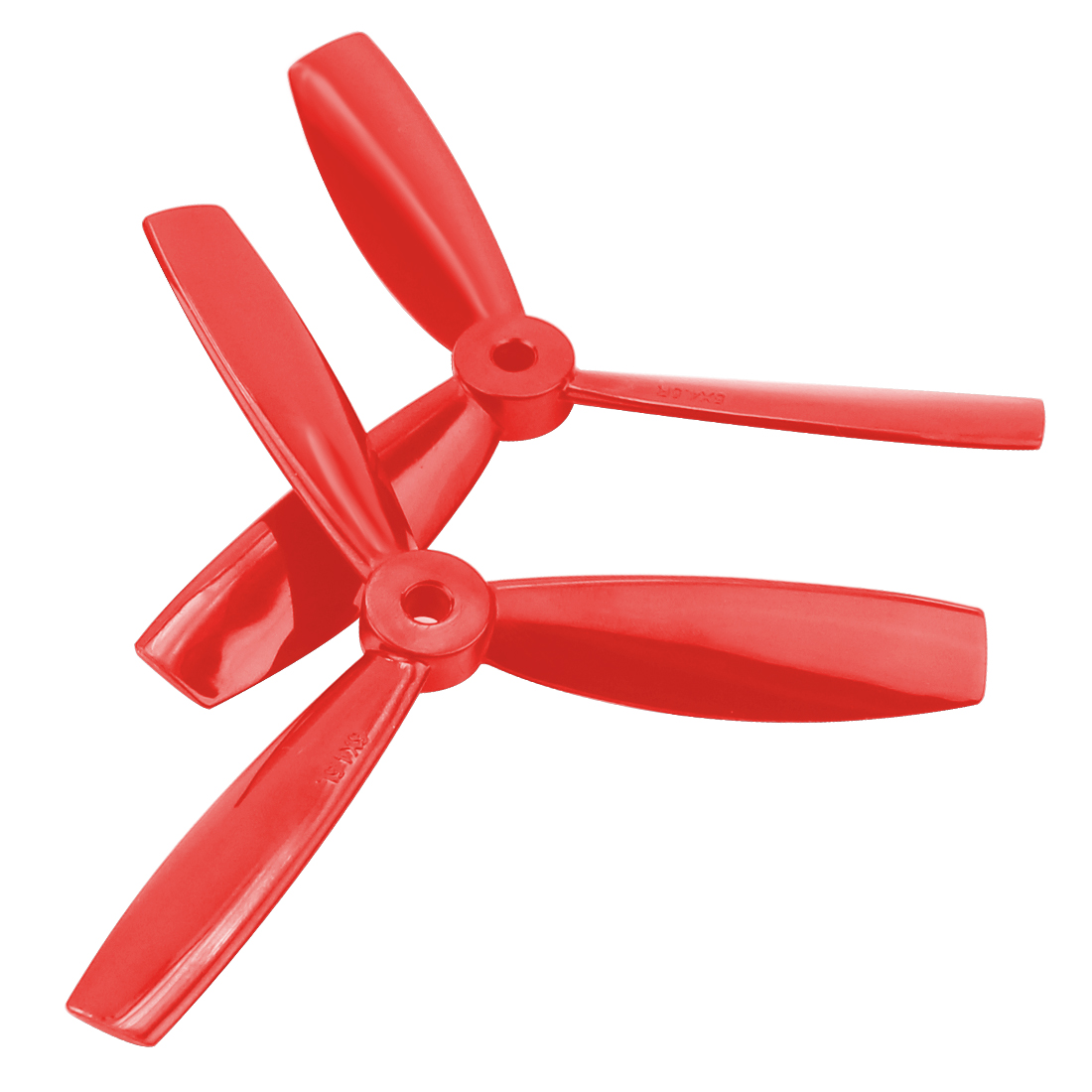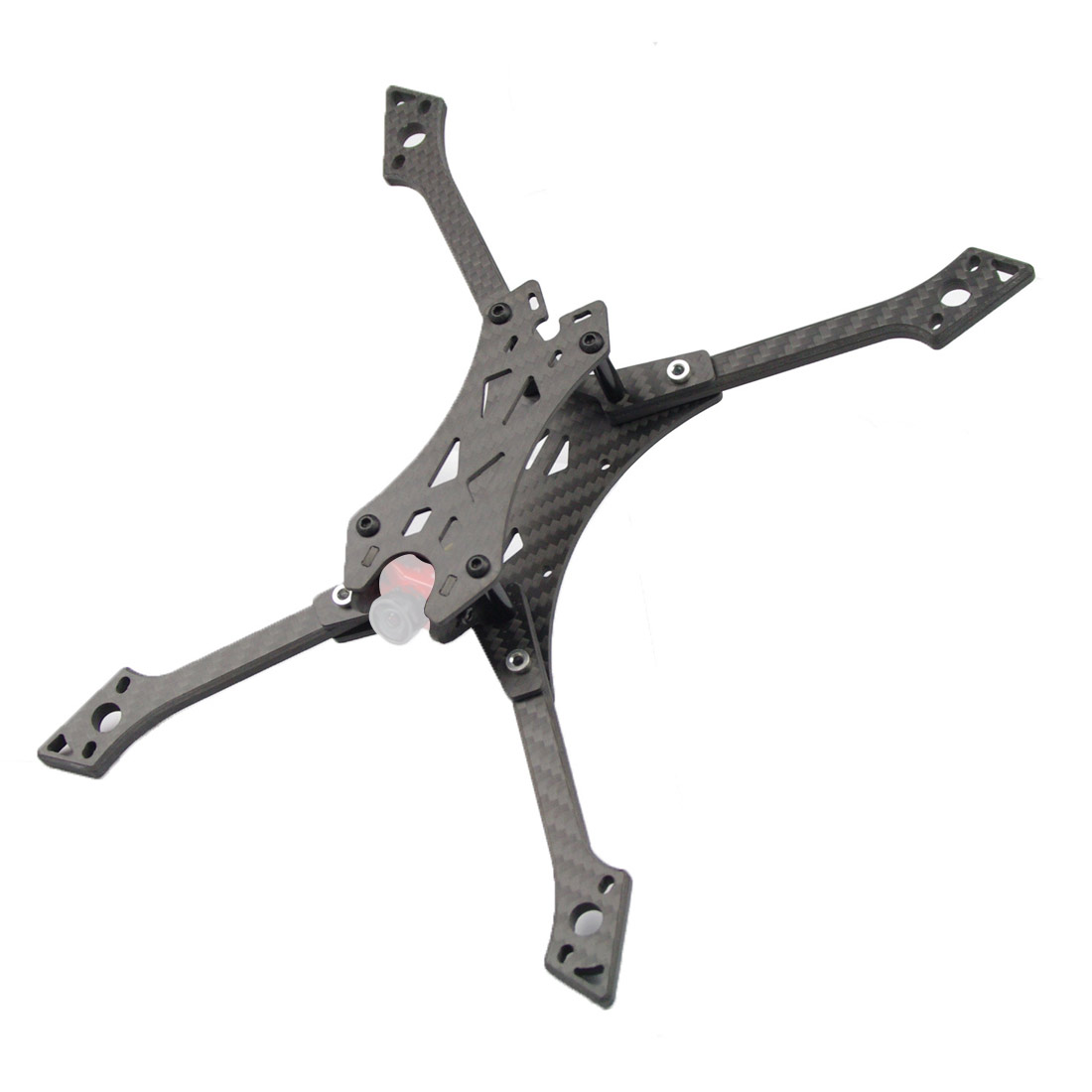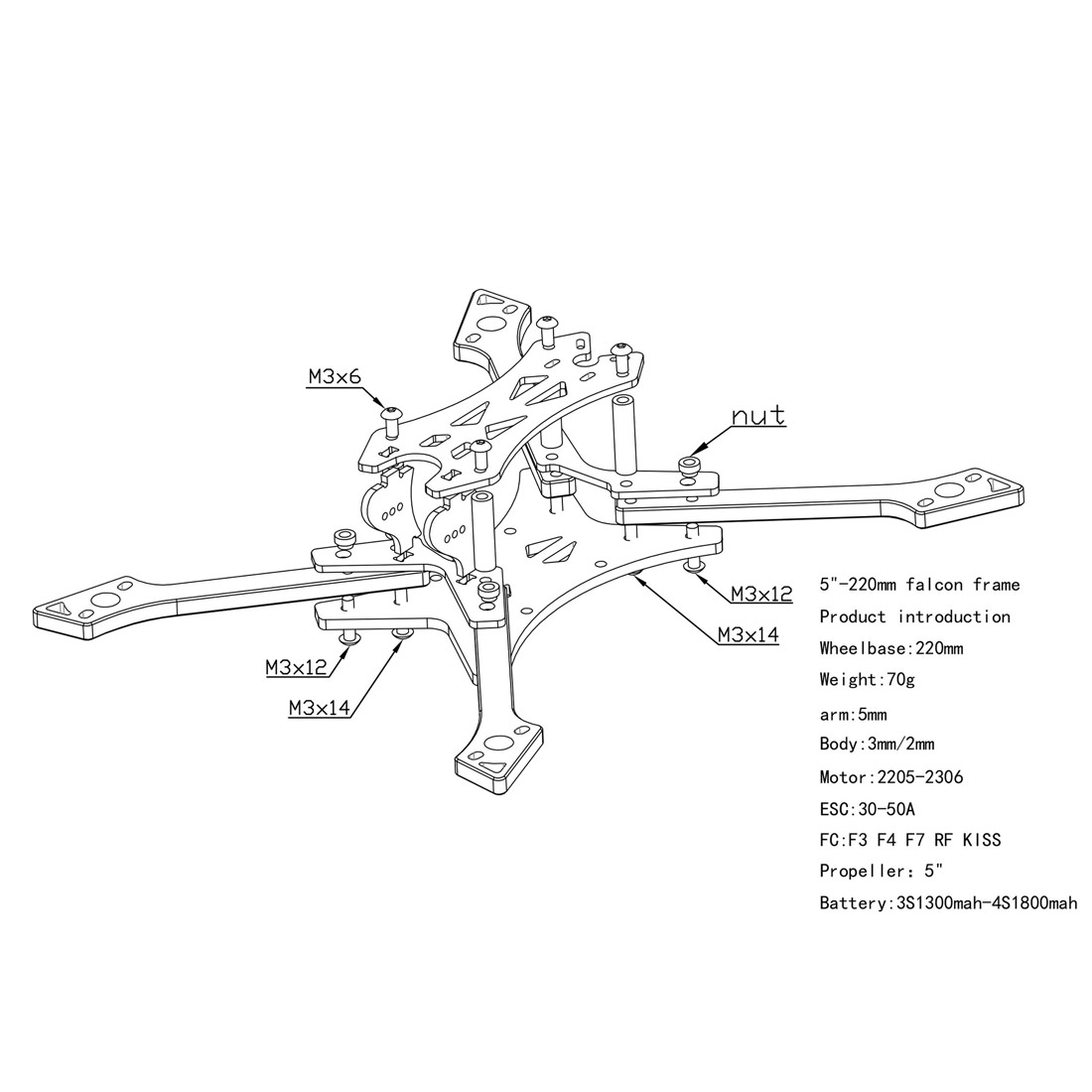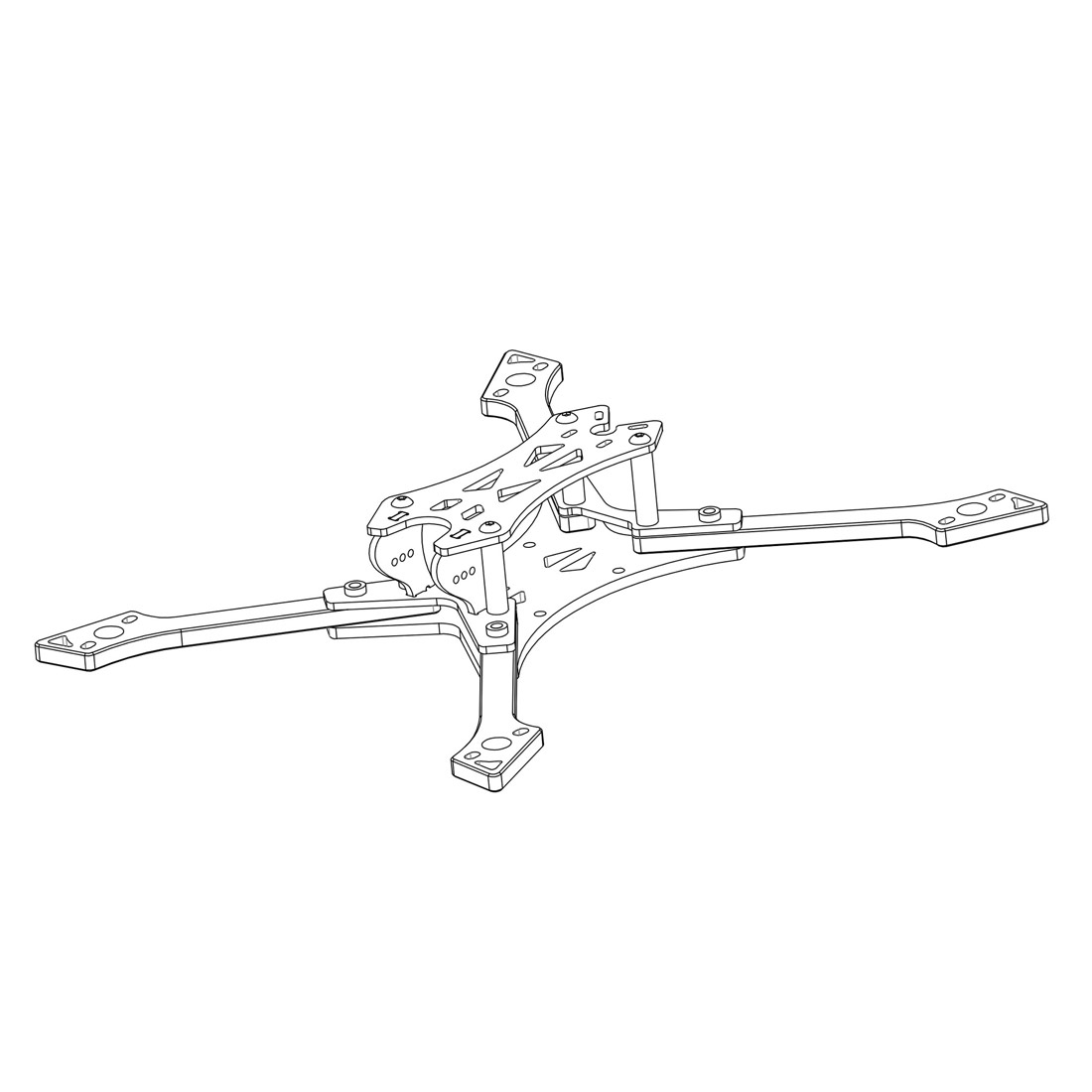 .