4PCS BETAFPV 2204-2400KV 4-6S Brushless Motors For X-Knight 4 FPV and TWIG Mutant 4
BETAFPV 2204 brushless motor is enhenced version basic on the popular 2004 motor. It is smooth-running,
powerful, and more controllable specifically designed for the 3" ducted whoop, 4" drone and 5" light blade
and low general AUW for 5". We highly recommend pilots using 2204 motors with 35A AIO Brushless FC, It will
bring you a strong power to fly more flexible and durable.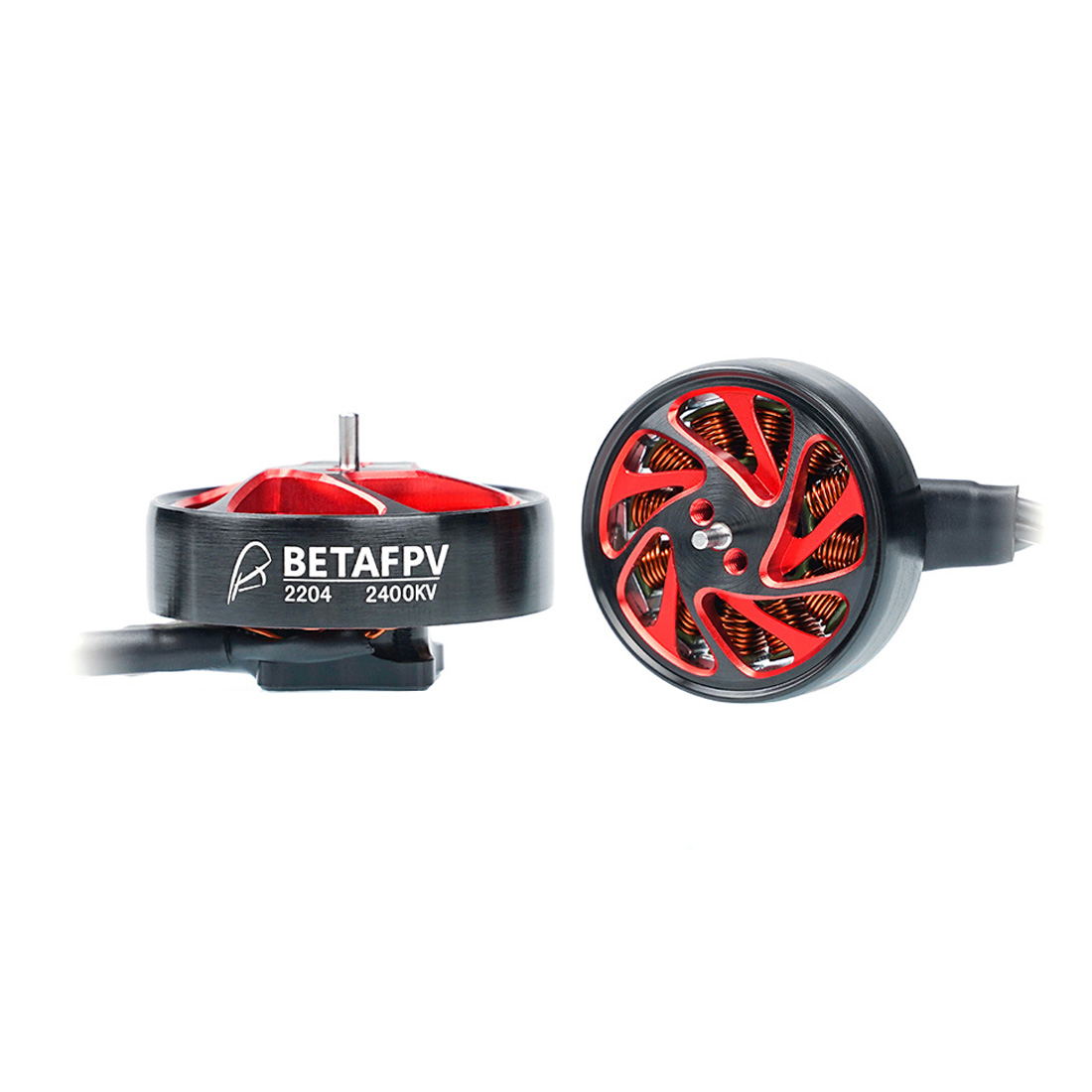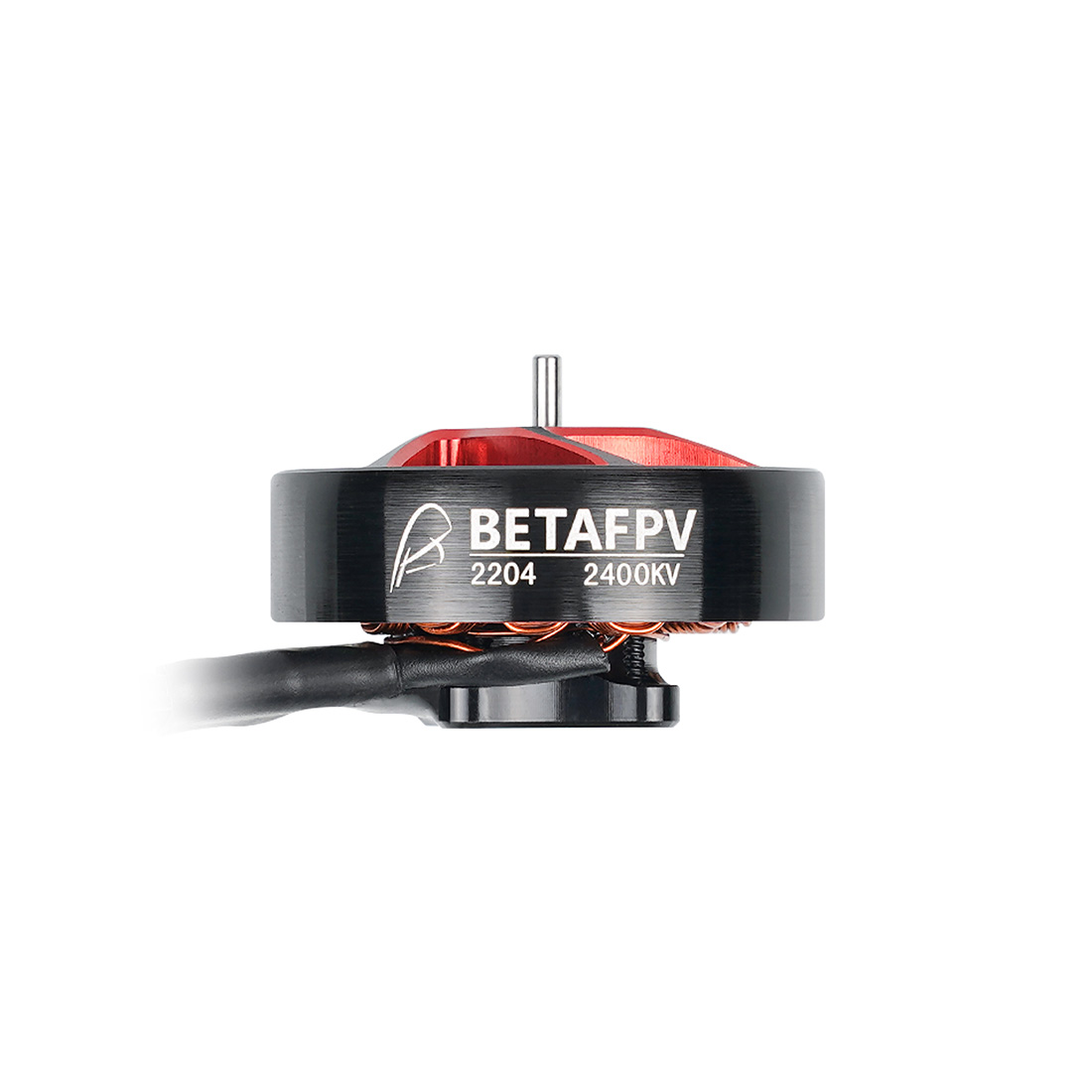 Bullet Point
BETAFPV 2204 brushless motor is a completely new, innovative and unique design that delivers performance
sincerely better than what's currently available. The motor delivers power in an entirely new way and will give
you some of the SMOOTHEST FLIGHTS and FOOTAGE you've ever experienced!
2400KV is an ultralight 4S motor that is specifically designed for the 3" ducted whoop, 4" anything and Light
Load 5" Drone.
This newly designed motor provides more torque while providing it in a much smoother manner! The special design
not only makes your motors look like "DUBS" on a car but also gives the drone amazing performance and flight
feel.
Specification
Item: 2204 brushless motor
Motor KV (rpm/V): 2400KV
Weight: 21g
Color: Black-Red
Shaft: φ1.5mm
Shaft length: 3.8mm
Shaft diameter: 1.5mm
Hole distance: 12mm
Motor Mount Holes: M2
Input Voltage: 4-6S
Cables: 105mm long, 22AWG cables
Dimensions: 24.6*24.6*17.2mm
Recommended Parts
2204 2400KV is specifically designed for following drones.

3" Ducted Whoop
4" Everything
5" Lightweight Toothpick
We highly recommend it for X-Knight 4'' FPV and TWIG Mutant 4''.

Flight Controller: 35A AIO Brushless FC
Compatible Propellers: HQ 5025 3-Blade Props/Gemfan 5125 3-Blade props and Gemfan 5020 props
Battery: 450mAh 4S battery and 850mAh 4S battery
Frame: 4-5 inch Frame, highly recommend  TWIG ET5 5'' Toothpick Frame
Package
4 * 2204 2400KV Brushless Motors
1 * Pack of M2 Screws